Italian Media Claims Inter Could Sign Lazio's Sergej Milinkovic-Savic Thanks To Nike Sponsorship Deal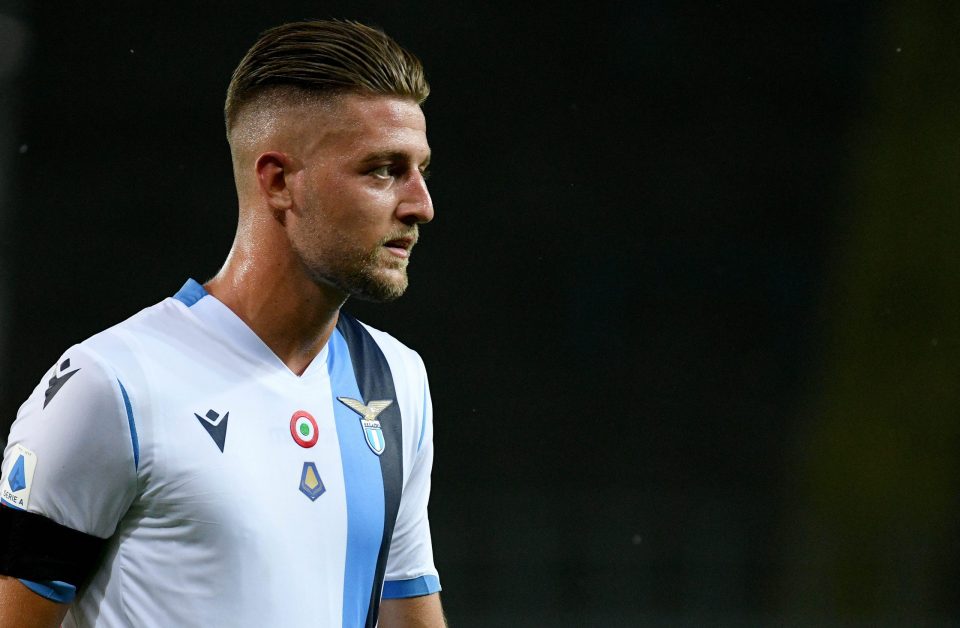 Inter could afford to sign Lazio midfielder Sergej Milinkovic-Savic if they are able to negotiate an increase on their current deal with kit providers Nike according to a report in today's print edition of Italian daily newspaper La Verita.
The Nerazzurri club are planning a revolution both on the pitch and off it and off it they want to revolutionise the commercial revenue that they receive year on year.
Starting from the 2021/22 season long standing main shirt sponsor Pirelli will no longer be on the front of Inter's shirt. Inter currently earn €19 million a year from Pirelli and want at least €30 million as part of a new main shirt sponsorship, which could come from Alibaba or Samsung.
The report goes on to explain that Inter could put pressure on kit providers Nike to give them more than the €10 million a year they currently do. The deal with Nike is due to run until 2024 and there has been talk of a potential switch to Adidas, which Inter could use to their advantage to gain an increase from Nike.
If Inter are successful in negotiating a new shirt sponsor and new agreement with either Nike or a new company, Inter could focus on signing Milinkovic-Savic, who Lazio president and owner Claudio Lotito wants at least €100 million for.
Lazio are looking to sign the Serbian to a new contract with an annual salary of €4 million a year but the report claims that Inter could instead offer him €6 million a year.