Player Ratings Inter 1 – 2 Bologna: Antonio Conte's Men Snatch Defeat From The Jaws Of Victory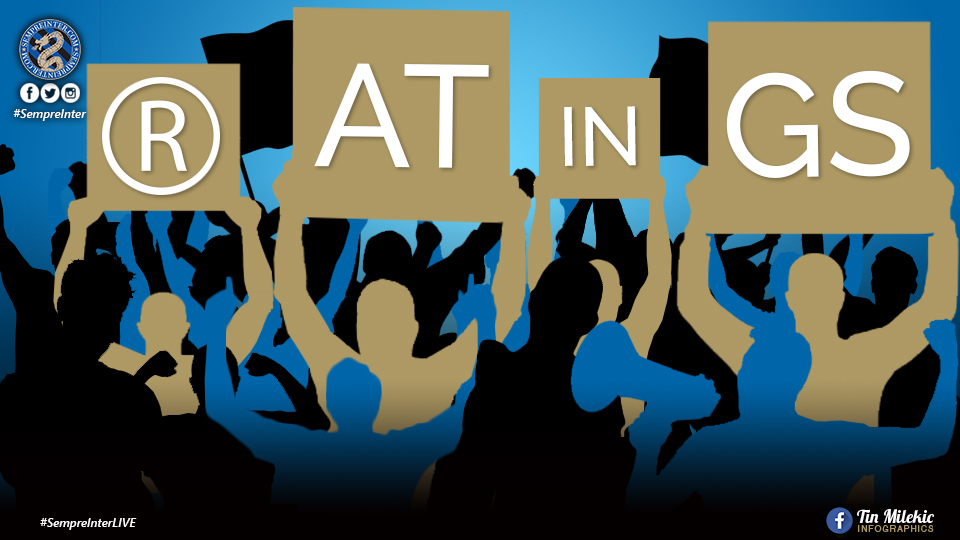 Everything in Match Day 30 was going to plan until the moment Romelu Lukaku gave a penalty  Candreva won, to Lautaro Martinez.
Inter crumbled under like a house of cards and as usual the subs were too late. It should have never got to that but the Pazza feeling is at home at the Meazza:
Samir Handanovic – 4.5: Two great saves from Orsolini in the first half. One bad pass that Brozo managed to dig out off. He got to Juwara and Barrows shot and did poorly.
Danilo D'Ambrosio – 5.5: Barrow's pace is a handful for most defenders but Danilo made it look easy in the first half. Once Bastoni was sent off he was out of breath and position.
Stefan de Vrij – 6: Didn't have much 1 v 1 defending to do in the first half and he moved the ball well. The team tired before him and he tried his best but wasn't enough.
Alessandri Bastoni – 4.5: Not the quality we have seen in previous games. Struggled vs Orsolini and was booked trying to hack him down. His sending off was the final straw.
Antonio Candreva – 5.5: Better safe than sorry is Candreva's motto. One good chance created for Lukaku in the first and a decent penalty won. Cant play for 90 minutes at all.
Marcelo Brozovic – 6.5: Made a huge difference to the balance of the midfield. Bologna couldn't deal with him in the first half. As his influence waned, Inter's hopes dwindled.
Roberto Gagliardini – 5: Looks so much easy for Roberto when he is next to someone like Marcelo. Then he decided to have an air shot and gift Bologna the driving seat.
Ashley Young – 6: One of Young's better games. That run in the first half deserved a goal and played a huge part in Lukaku's goal as well. Still not the best defensively.
Christian Eriksen – 5.5: Eriksen seemed off pace and on some occassions took too long to release the ball. Had more time and space in the first half. Struggled in the second.
Lukaku – 6.5 : With Brozo keeping Bologna's midfield busy, Lukaku had a lot of time to turn with pace and run at the defence and he made the most of it. Instinct.
Lautaro Martinez – 5: Same as Lukaku, played a lot of 1-2's.Unlucky on the header that hit the post and fell for Lukaku. Had the chance of breaking his duck but fluffed it.
Alexis Sanchez – 5.5: Sanchez had 2-3 chances in the 15 mins he played but failed to convert them. The impact was there as usual but he was brought on too late.
Sebastiano Esposito – N/A: Barely got involved in his 10 minutes or so. His job was to stand in the box and wait for something but that never came. As usual brought on too late.
Biraghi – N/A: Not a good sight to see someone like Biraghi being outpaced and outfoxed by Juwara as soon as he came on. Couldn't provide any crosses.
Borja Valero – N/A: Brought on in the 88th minute just to provide some respite to Brozovic who was clearly tiring from the 75th minute onward. Not enough time.
Matias Vecino – N/A: Of all the late substitutes, Vecino was the only one to get near the goal. Took a poor shot on the volley and was just hitting crosses in hope.
Antonio Conte – 3.5: Everyone could see Inter were tiring and losing grip. Yes the bench was limited but Conte needed to salvage at least a point. Too little too late.
Luca Pairetto – 3.5: Too many soft bookings for either side. Soriano didn't deserve to be sent off. Bastoni maybe. Both coaches wont be happy with his performance.
Inter – 4: The more things change, the more they remain the same for Inter. Created enough chances to win the game twice over but the mentality is still weak.
Agree? Disagree?
Let us know in the comments below or hit us up on Twitter and Facebook.