Inter CEO Beppe Marotta: "Antonio Conte Is Very Angry, We Don't Want To Sell Lautaro Martinez"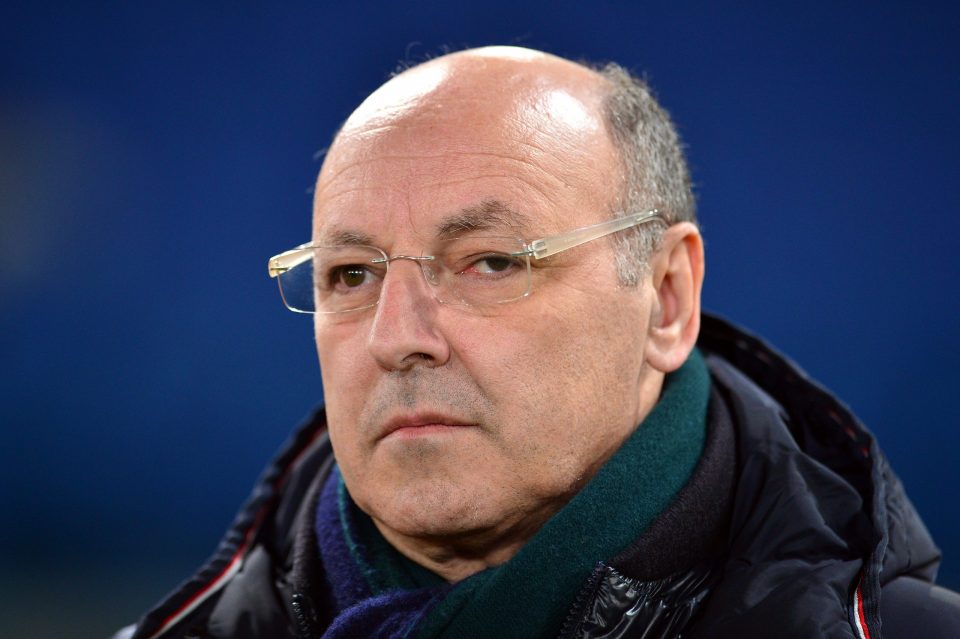 Inter chief executive officer Giuseppe 'Beppe' Marotta has admitted there is a feel of real bitterness following the disappointing 2-1 loss to Bologna at San Siro yesterday evening.
Inter took the lead through Romelu Lukaku and dominated the match for the most part but were made to pay for their inability to take their chances as Bologna scored twice late on to secure all three points at Inter's expense.
"There remains great bitterness and disappointment for not having obtained the three points in light of an excellent performance in parts of the match," he explained in an interview with Italian broadcaster Sky Sport Italia a short time ago.
"Unfortunately what happened happened so as a result we are disappointed. We all spoke together with Conte to take a look at things and express our bitterness and disappointment at the match that was within our reach."
He was then asked how Inter manager Antonio Conte took the result and whether or not he is already thinking about Inter's next match which comes against Hellas Verona on Thursday.
"Conte has already started thinking about Thursday. He is very angry, but his criticism helps to understand a character and a man who wants to get much more from himself and from the team.
"The match against Hellas Verona is an interlocutory stage of a journey, but it comes at a time when we have to show that we understand the value of what we through away yesterday.
"In this extraordinary moment, the league and Europa League, that we will play in in August, and the transfer maket, unfortunately simultaneously, all co-exist."
Marotta was then once again asked about Lautaro Martinez's future with the club and reiterated that Inter want to keep a hold of the Argentine, who has been heavily linked with a move to Barcelona.
"Inter do not want to sell their most important players, we are talking about a 22-year-old boy who is in a period of his career where there are constant rumours that maybe affect him.
"We admired an excellent Lautaro in the first half of the season. Now he must regain the serenity that will allow him to have personal satisfaction and make his contribution to Inter like he did in the first part."
Next he was asked whether he expected more from January transfer window recruit Christian Eriksen, who has only shown flashes of brilliance since his arrival.
"He arrived in January and has certainly had difficulty in an area of the team that is unfortunately suffering due to the unavailability of other players [due to injury].
"He is a great player and he is certainly someone who can give much more. We will wait for him and will do so calmly. There are eight games left of the season and we will have to give our best."
In conclusion Marotta was asked if Inter have what it takes to go all the way and win the Europa League.
"We will definitely try yes, we don't know what the form of the other teams will be like but we have to believe we can do it. We participate to win."