Barcelona Coach Setien On Inter Linked Arturo Vidal: "Don't Know If He Wants To Stay Here"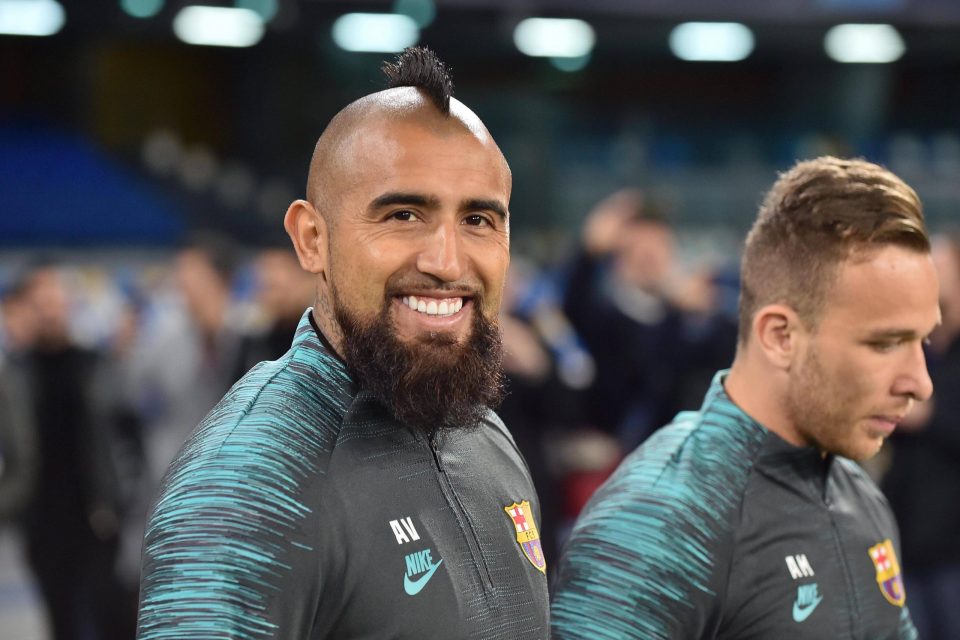 Barcelona manager Quique Setien has admitted that he is unaware whether Arturo Vidal wants to remain at Barcelona but is still counting on him regardless.
Since last Summer the Chilean national team midfielder has found himself continually linked with a potential transfer to Inter.
It has been widely reported that Inter manager Antonio Conte would like to be reunited with Vidal, who he worked with at Juventus and Vidal arguably played his best football under the tutelage of Conte.
It is understood that Conte wants Vidal brought in due to him being well aware what he is all about, his methods and because of his winning mentality, something which is certainly lacking at Inter, who are aiming to return to previous heights.
"He is giving us a lot, he generates enthusiasm and commitment. He is always ready to work and to help out and it is commendable. It is good to have such players in a football team," Setien explained in his press conference ahead of their match with Espanyol.
"Of course, there are many possibilities that he will stay here. He has a contract with us but I don't know if he wants to continue, I'm counting on him and the players who have a contract."
This season Vidal has made 38 appearances across all competitions to date. During is time on the park, which totals 1925 minutes, he has scored seven and provided three assists for his teammates.