Inter Coach Antonio Conte: "I Have Complete Confidence In All The Guys In My Squad"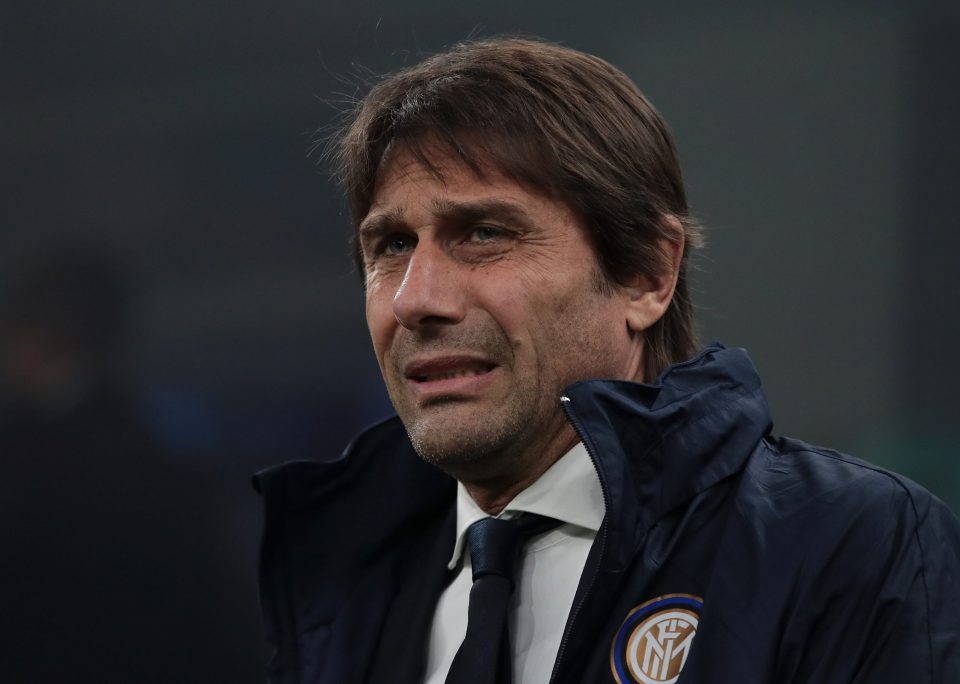 Inter manager Antonio Conte has insisted that he has full faith in each and every member of his squad ahead of tomorrow night's Serie A clash against Hellas Verona.
"How can we leave the disappointment of the Bologna result behind? Preparing for the game against Verona," Conte began an interview with Inter's official club broadcaster Inter TV earlier on today.
"It is inevitable that in these cases the next game comes in no time and that is better. For sure there must be some bitterness but you have to concentrate on the next important match against a very good team."
The former Italian national team boss was then asked how to prepare for such a match both from a physical and mental point of view.
"As always, you must always try to know about your opponent in detail. We need to know where we should be good and where we need to pay more attention. The important thing is that the team knows what game to play."
Next he was asked whether it is difficult to make changes with many players unavailable.
"This is a problem that all the teams are facing. By playing matches in quick succession, in these temperatures and with three points at stake, it is inevitable that there will be injuries.
"Due to fatigue, you maybe won't risk a player for fear of losing him for many games but on the other side of the coin I have complete confidence in all the guys in my squad.
"I have the opportunity to give space to all the players because I know that it is well rewarded in terms of performance, attitude and determination."
He was then asked about how big a factor playing at 21:45 CET will be.
"We are getting used to dealing with playing games at that time, it is not the first time and it will not be the last. We are adapting to these situations but it is obvious that playing away games at these times you return late at night and you have little time to recover and rest. We know very well that we have to face these situations and we do it in the best way."
Next he was asked what the Gialloblu's main threats are as a team.
"They are having a great season, they have been one of the revelations of the seasons. They have a good and well prepared coach and a squad that has very interesting and good guys. They are a team whose physicality is one of their strengths. We must respond blow for blow from all points of view."
He was then asked about the previous meeting between the sides where Inter came from behind to win 2-1.
"I remember it very well, there was an excellent reaction. We won the match with a goal from Nicolò Barella. This goes to show that we will face a very good team but we want to achieve a positive result."
Next he was asked whether Inter's 32 points gained in away games is a sign of a good mentality.
"What we try to do with the boys is not think about whether we are playing at home or away, apart from this period where there is no fans. There is always the desire to play a great game and this is important for a team that wants to control things and be proactive regardless of whether you play at home or away."
In conclusion he was asked about the fact that Inter have had the highest average possession % since the season got back underway.
"I think we all look at the statistics at the end of the game because there is an explanation behind the data anyway. For sure it is positive data and this demonstrates how we have always tried to dominate the games we have played.
"Having a high danger index among the best shows that we also played good in the games. You can have all the good stats that you want but in the end these must coincide with a positive result."