Inter CEO Beppe Marotta On New Clubhouse: "Will Boost Our Players Performances To Highest Level"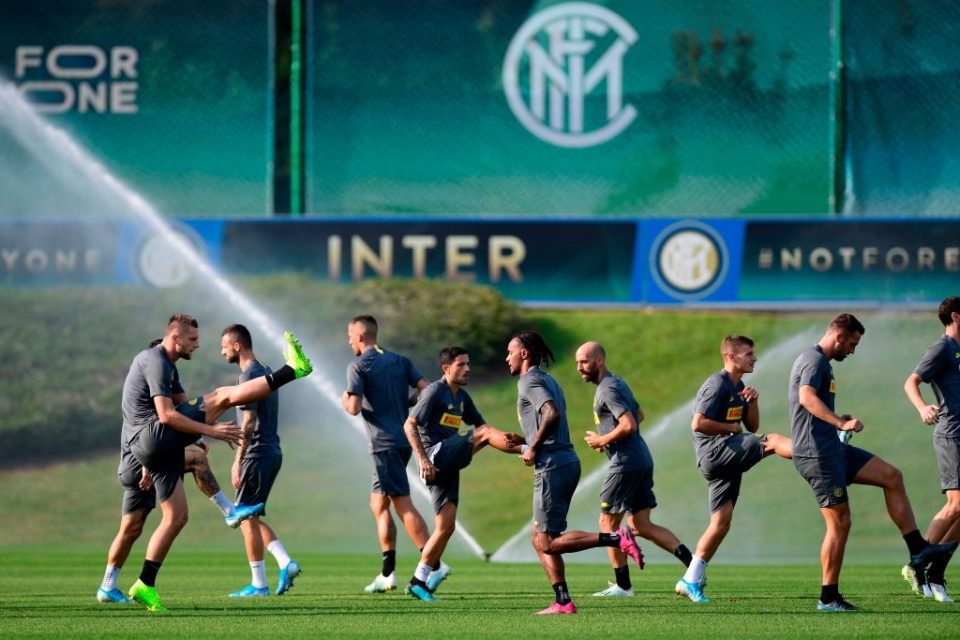 Inter officially inaugurated their new clubhouse at the Suning Training Centre earlier today, with executives Beppe Marotta and Alessandro Antonello discussing the work in a statement released by the club on their official website.
The report details how the new clubhouse is the first step over a total modernisation project for the training centre, as owners Suning are looking to invest in both the squad and the infrastructure in order to strengthen the squad and make them as competitive as possible.
Alessandro Antonello, Inter's corporate CEO, discussed the work and how it shows how passionate the Suning group are about Inter.
"The inauguration of the new clubhouse represents a new and important step in the process of renewing our infrastructure. After the opening of the new HQ, we are thrilled to present Inter's second innovative, functional and environmentally friendly building to you today. This has been made possible by the efforts of the Suning Group, which continues to invest passionately in the club."
Beppe Marotta, who is Inter's sporting CEO, also touched on how important the modernisation work is and how it's key for the Nerazzurri's growth.
"The Suning Training Centre is the heartbeat of the club's sporting endeavours and the modernisation project is of fundamental importance for boosting our players' performances to the highest level.
"Working in an environment where there is a strong sense of belonging and also a future vision built on success can only further enhance our bid to achieve the targets that a club like Inter deserve."
The building was designed by Milano based architecture company COIMA Image, using a prefabricated wooden construction system. The building was designed to be as sustainable and aesthetically pleasing as possible, with all rooms have large windows with views of the pitches.