Spanish Media Claim Inter Tell Lautaro Martinez He Can Join Barcelona But Only For Right Price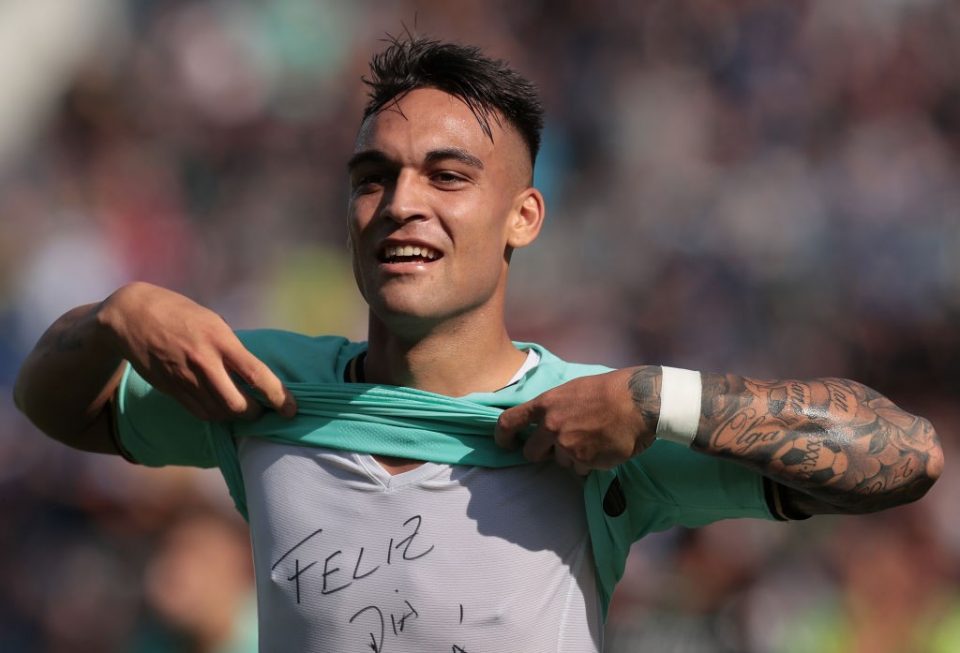 Inter will let Lautaro Martinez leave for Barcelona as he wants but only if their demands are met for him according to a report from Mundo Deportivo journalist Francesc Aguilar.
Lautaro knows that Inter intend to sell him to the Blaugrana club, who have been courting him for some time. Barcelona will have to offer €90 million plus full back Junior Firpo, although the cash element of the deal is negotiable.
Barcelona already have an agreement in principle with the highly rated 22-year-old over a long term contract and Aguilar goes on to claim that Barcelona know of Inter's intention to sell Lautaro to them.
Aguilar also claims that Inter already have a replacement lined up for Lautaro but he does not go into detail as to who that player is.
This season Lautaro has made 39 appearances across all competitions to date, in which he has scored 18 goals and provided six assists for his teammates.
Lautaro Martínez sabe de forma directa que el Inter quiere traspasarle al Barça, como es su intención. Pero con la salvedad de que no a cualquier precio. El argentino sólo se irá si el Barça paga lo que piden. De salida 90 millones y Junior, aunque negociables, eso sí.

— Francesc Aguilar (@FApor_elmundo) July 14, 2020
El Barça sabe que, además de tener el acuerdo con Lautaro, su fuerza para negociar es que todo el mundo conoce que el Inter, diga lo que diga, quiere traspasar al argentino. Tienen ya hasta sustituto. Eso sí, no lo van a regalar. Eso lo debe tener todo el mundo claro.

— Francesc Aguilar (@FApor_elmundo) July 14, 2020