Ex-Nerazzurri Striker Alvaro Recoba: "I Feel Lucky To Have Played For Inter, Lautaro Affected By Barcelona Talk"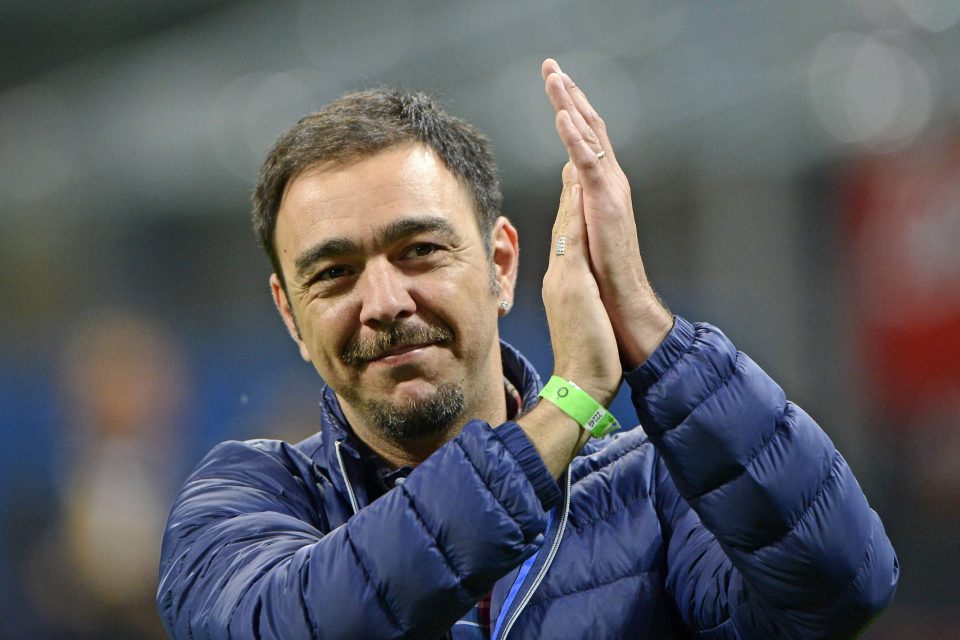 Alvaro Recoba has spoken on a number of Inter related topics in an interview with 90min.com and started by reminiscing about playing alongside the legendary Il Fenomeno Ronaldo at the club.
"He was without doubt the best number nine I ever played with. I can't tell you if he was the one I had the best understanding with because there were others with whom I played with more, but he was fantastic," he began the interview.
"People used to tell me that I managed to overshadow him at the beginning but I always said that it was impossible to overshadow stars like him.
"He took us on his shoulders and led us to win the UEFA Cup. I had a lot of fun playing with him. I remember that on the last day of the 1997/98 season we played at home against Empoli and Ronie needed a hat trick to win the top scorer.
"We do a one-two and he sent me one on one with the goalkeeper but I waited for him, gave him the ball back and he practically entered the goal. I believe that in that season at Inter we saw the best Ronaldo. Despite winning first with Barcelona and then with Real Madrid and also the World Cup with Brazil, in that season he was incredible."
Next the Uruguayan spoke on his experience with Inter from playing for the club, his relationship with the fans and what it was like to be at the club whilst Massimo Moratti was both the president and owner of the club.
"I can say that I still feel lucky today for being able to play in an important team like Inter and that people still remember what I have done and are grateful.
"I believe that leaving nice memories goes beyond the victories or defeats because as I always say, the fact that people continue to remember you in a positive way means that you have done something good. On social media I have a lot of Inter fans who send me messages every day.
"I had the great fortune of having a president who wanted good things for me without having done anything. I was not one of those players who was looking for President Moratti's greeting, on the contrary I was trying to avoid him because it embarrassed me that he loved me so much. I can say that I have earned his affection with my way of being. My memories at Inter are beautiful."
He was then asked whether Inter's treble winning side under Jose Mourinho in the 2009/10 season was the best Inter side of all time.
"I can't tell you if it was the best Inter in history or not. Helenio Herrera's Inter also won a lot  so I can't say if Mourinho's Inter was the best. It was certainly a special season in which everything went perfectly."
Next Recoba was asked if he thinks Inter will have what it takes to stop Juventus' domestic dominance.
"I hope so, sooner or later Inter will have to succeed. Over the years Inter, Roma, Lazio and Napoli have tried to compete with the Bianconeri who have a very deep squad full of champions.
"If you look at the players who are not playing in Juventus, you can easily see that they are all names that would find space in the other teams. I believe that Juventus will continue to win for many more years, mainly for economic reasons."
In conclusion he spoke on Inter striker Lautaro Martinez, who has found himself heavily linked with a potential move to Barcelona for a considerable amount of time.
"I think Lautaro is suffering due to the transfer market rumours. The rumours that link him closely to Barcelona inevitably do not allow him to be 100% serene. His only goal should be scoring to help Inter, but if he is thinking of anything else it becomes difficult to do that. I think he can give much more."
Recoba spent 11 years with Inter between 1997 and 2008 and during his time with the club he scored 71 goals and provided 29 assists in 261 appearances.