Sint-Truiden On Reason Behind Extending Loan Of Inter Owned Facundo Colidio: "He Can Help Us Succeed"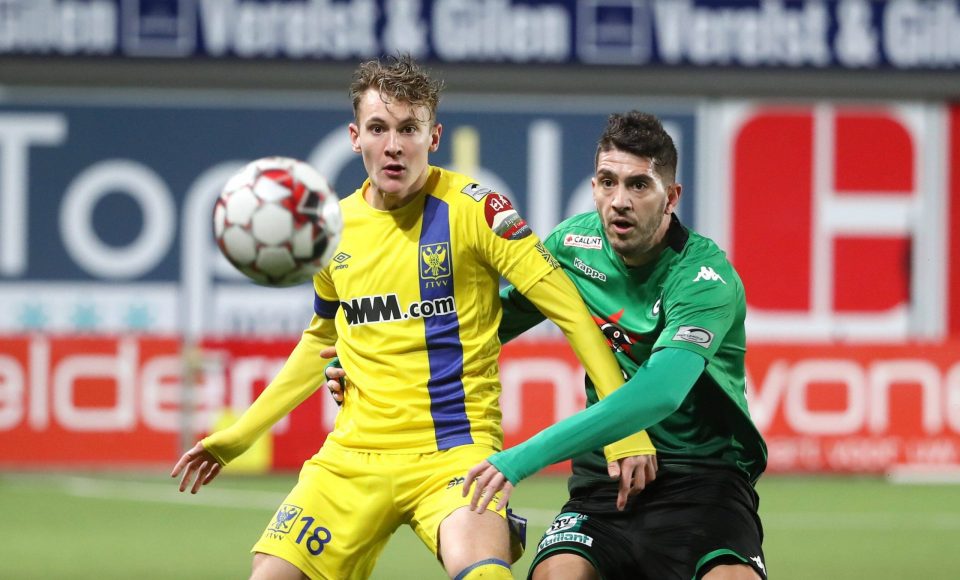 Belgian Pro League club Sint-Truiden have revealed the reasoning why they were so keen to extend Facundo Colidio's loan deal.
The young Argentine forward joined Sint-Truiden on a season long loan this past Summer from Inter and in the past few weeks it was confirmed that Colidio will spend next season on loan with them too.
Colidio initially struggled to break into De Kanaries team but prior to the Belgian season being cut short due to the global COVID-19 pandemic, he found himself playing regularly.
"Since January, he has scored a goal and provided seven assists. In this small period of time his numbers are much more than good," the club remarked in a statement given to Italian news outlet FCInterNews.it.
"We wanted to renew the player's loan because our club thinks Facundo can help the team succeed. Inter have agreed to leave the footballer with us for a further year, thus giving the boy the opportunity to grow as an athlete.
"Hopefully he can have a great career but for the moment, of course, he is focused only on Sint-Truiden."
The former Boca Juniors youngster joined Inter in the Summer of 2017 and has a contract with the Nerazzurri club until the end of the 2022/23 season.
Colidio has been named on the bench for the first team on many occasions but is yet to make his first team debut for Inter. At youth level for the club though he has performed well with him having scored 21 goals and tallied eight assists in 63 appearances.