Italian Media Very Critical Of Referee Marco Di Bello's Officiating In Inter's Draw With Roma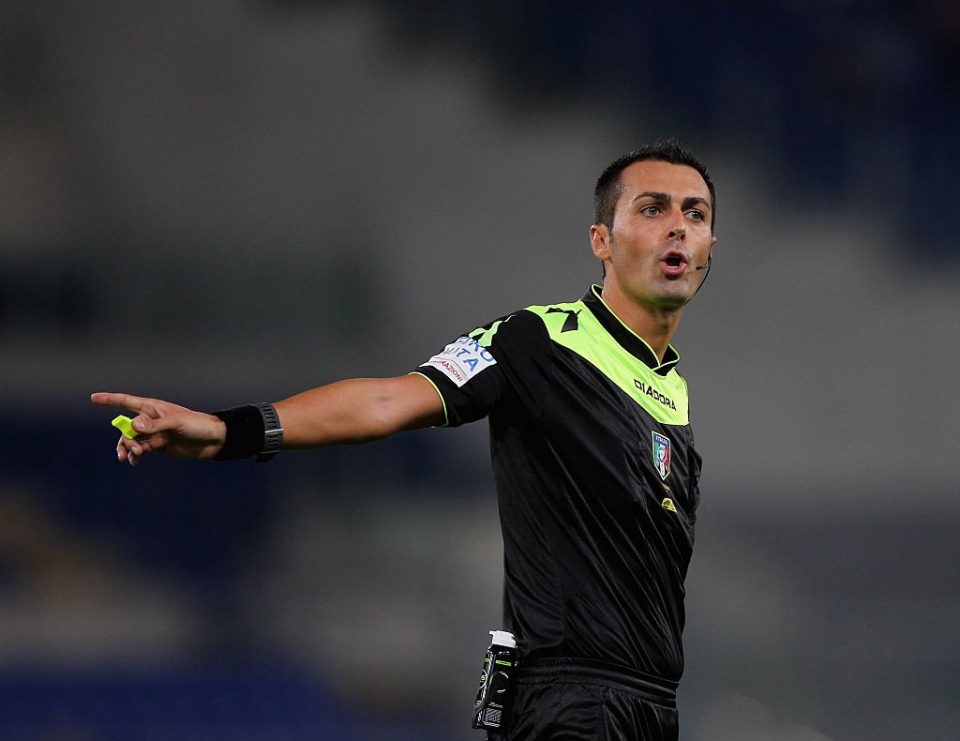 In today's print edition, Italian daily newspaper Corriere della Sera have criticised referee Marco Di Bello for his decision to give Roma their first goal in last night's 2-2 draw at home to Inter.
Inter defender Stefan de Vrij put the ball into his own net shortly before the half time interval and Di Bello was called to analyse something that happened in the build-up to the goal, a foul from Roma's Aleksandar Kolarov on Inter's Lautaro Martinez.
Marco Guida, who was in charge of VAR at the Stadio Olimpico, called Di Bello to take a look at the incident on the pitch side monitor and although there was clear contact and a clear foul, Di Bello decided against overturning his decision to award the goal.
The Milan based news outlet go so far as to state that Di Bello's usage of VAR was incomprehensible and there are rules there that are not to be mistreated.
Gazzetta dello Sport also echo Corriere della Sera's view that the decision that Di Bello made was wrong. They also criticised him for his failure to give Nicolo Barella a booking for his tackle on Jordan Veretout in the second half.
Di Bello was however absolutely right to award Inter with a penalty in the final few minutes when Leonardo Spinazzola kicked Inter wing-back Victor Moses.