Ex-Inter Defender Isaac Donkor: "Inter Is My Home, Playing For Inter Meant So Much To Me"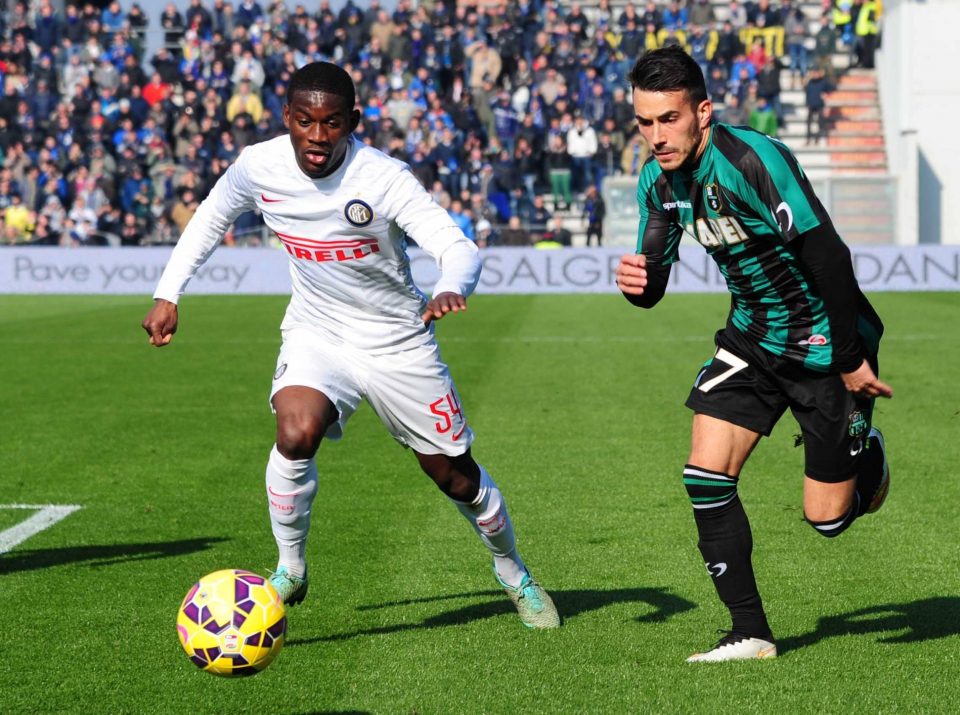 Former Inter central defender Isaac Donkor has revealed that Inter means home to him and his given his reasons for this.
"When I hear Inter the first word that comes to my mind is home. The reason is simple, I grew up there," he explained in an interview with nerazzuarrisiamonoi.it.
"At the Nerazzurri, the young players were all strong. Each player had something the others didn't have and putting it all together we made a great team. To be part of the first team, you must have great skills."
He then went on to speak about what it was like to win the NextGen Series trophy back in 2011 and shared his views on Roberto Mancini and Roberto Stramaccioni, who were managers at Inter during his time with the club.
"If you look at it through the eyes of a young player, winning the NextGen Series can be compared to the Champions League . I remember so many beautiful things about Mancini and Stramaccioni. They are two great coaches and fanatics."
Next the Ghanaian went on to recall some of the teammates he played alongside at youth level for Inter, many of whom are now appearing regularly in Serie A.
"I played with many champions. There was Radu, Mbaye, Duncan, Kouame and Pinamonti and they could all certainly wear the Inter shirt again. I will surely have forgotten someone because there were many of us."
In conclusion he refused to rule out a possible return to Inter in the future and what playing for Inter previouly meant to him.
"The ways of the Lord are infinite, I believe in him, he has never failed. If his plan is to get me back to Inter, it will happen and no one will be able to stop him.
"Playing for the Nerazzurri has meant so much to me. It is my home and as I said before I am sure that we will embrace each other soon. I believe and trust in the Lord, who directs my steps."
Donkor spent seven years with Inter between 2010 and 2017 and in his time with the club he made 55 appearances at Primavera level and five at first team level. He is currently on the books of Austrian club SK Sturm Graz.