River Plate's Lucas Martinez Quarta: "Inter & AC Milan Have Huge History, Everyone Wants To Play For Them"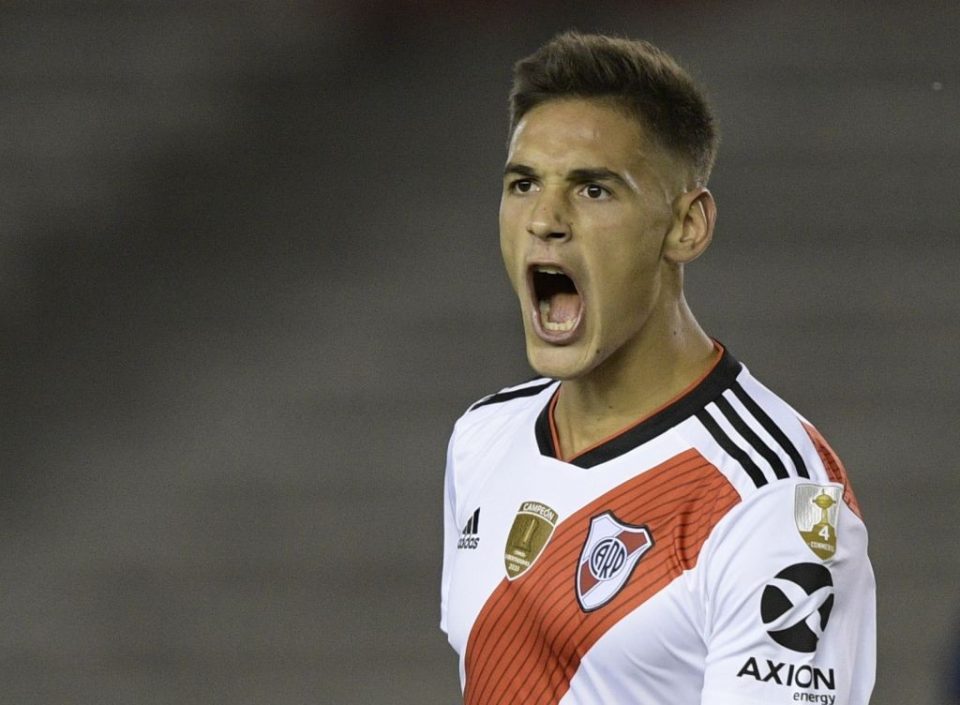 River Plate central defender Lucas Martinez Quarta has admitted that he really liked Inter and AC Milan as a youngster and shared his belief that anyone would like to play for either side.
Martinez Quarta has been linked with both clubs ahead of the upcoming transfer window among a whole array of other clubs and with little under a year left on his current deal he has admitted it may be the time for him to move to Europe.
"Is it time for me to move to Europe? It may be. Obviously every South American footballer dreams of playing there. I wish to play there either next year or when I can. For now though I am thinking about training and giving my best for River," the Argentine began an interview with Italian news outlet CalcioMercato.it.
On top of Inter and AC Milan, he has been linked with clubs in Spain and England and he revealed it would be difficult to choose between the leagues if clubs from all three came in for him.
"Each of these leagues has its strengths and weaknesses, they are very competitive and, frankly, it would be difficult to choose. I like all three."
He was then asked about the praise he recently received from Inter vice president and legendary Argentine footballer Javier Zanetti.
"He is a point of reference. It is a source of pride that a footballer with his career says what he did about me, it means that you are doing things well and that you have to continue on that path. I thank him."
Next he was asked whether there has been any contact with European clubs in recent months.
"It is a complex moment, the market will be different from the usual and, for now, there are only rumours. I told my agent to call me only if something concrete should come, otherwise I prefer not to know anything."
Martinez Quarta proceeded to speak on the Inter and AC Milan links.
"I really liked Inter and Milan as a kid and in Spain I followed Real Madrid and Barça. Inter and AC Milan are great teams with  a huge history. Any footballer would like to play for one of these two clubs."
He concluded the interview by discussing his strengths and weaknesses as a player.
"I am quite self-critical. Perhaps speed is not my best attribute, but I think I can read the game very well. I don't look for physical confrontation, I like to anticipate the opponent.
"I have good passing data and I like to take responsibility and run with the ball and start moves. Sometimes I can make the wrong decisions so I have to better understand when to run with the ball and when not to do it."