PSG Midfielder Marco Verratti: "Wherever Inter Coach Antonio Conte Goes There's Progress"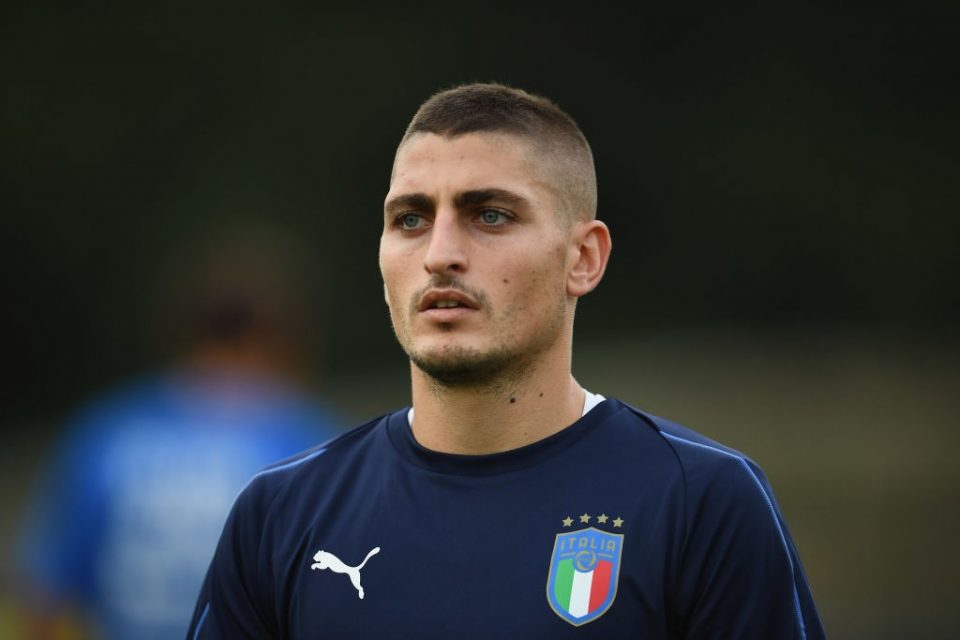 Marco Verratti has shared his belief that former Inter captain Mauro Icardi will soon turn the corner after a less than great start to life at Paris Saint-Germain following his permanent move to them in recent months.
After a successful loan spell with the Ligue 1 giants, Icardi joined them on a permanent basis at the end of May but he has not scored in any of the competitive games PSG have played since.
"He is someone who plays in the box and perhaps it is more noticeable if he does not score a goal but he is also valuable when it comes to opening up spaces for Neymar and Mbappe," Verratti explained in an interview with Italian daily newspaper Gazzetta dello Sport.
"Thanks to his past in Italy, he has acquired a great tactical culture which is useful even in the defensive phase. He does not have to worry. He has goals in his blood and sooner or later he will have a break through."
The Italian national team player then went on to share his thoughts on the recently concluded 2019/20 Serie A season and admitted he was not surprised to see Inter do as well as they did, especially with former Italian national team boss Antonio Conte in charge.
"The pandemic has affected everything, but it was certainly a more exciting season to follow from the outside. I had no doubts about the rise of Inter. Wherever Conte goes, there is always progress. Until the stop, Lazio were playing for the title whilst Atalanta grew even after the break."
In conclusion he was asked about the recent media speculation which has seen Barcelona captain and multi-time world player of the year Lionel Messi linked with a potential move to Inter.
"To me they seem to be only transfer market rumors, but it is proof that the Serie A has returned to the top and can attract great champions again. It is no coincidence that Ronaldo, Lukaku, Ribery have chosen to come to Italy and the young De Ligt chose our league too."