Getafe Coach Jose Bordalas: "Inter The Favourites, I Have A Lot Of Respect For Antonio Conte & Inter"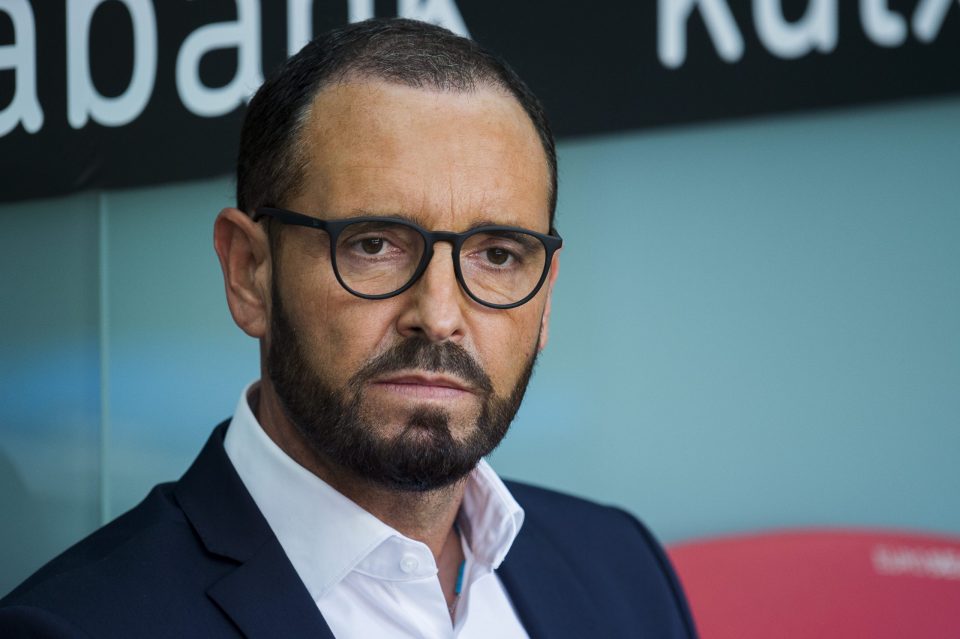 Getafe manager Jose Bordalas has reavealed that he is well aware that his side are facing a difficult match against Inter and that they are far from favourites to win it.
"Playing against a historical club like Inter is stimulating for us. Although we are aware of the difficulty of the match, given we are facing a top club," he explained in an interview with Italian news outlet FCInterNews.it, ahead of the clash.
He was then asked whether he would have preferred to have played two legs back in March or if it is better now that it is just a single legged affair.
"Obviously it would have been better for everyone if this pandemic hadn't occurred and football had continued normally. Had we played Inter at San iro in front of the fans it would have been fantastic. I send a hug to all Italian supporters. I guess they will have lived through difficult moments."
Bordalas then went on to sing the praises of Inter ahead of the game.
"Will it be easier for Inter given they have kept playing whilst we have had weeks of rest? I do not know. I believe the difficulty will be the same. Inter are a great European team. It is no coincidence that they came second in Italy and the level of players they have improves from season to season."
Next the 56-year-old Spaniard was asked whether they have a 50/50 chance of winning against Antonio Conte's side at the Arena Auf'Schalke in Gelsenkirchen, Germany.
"No, it is clear that Inter are favoured. One of their players – economically – is worth as much as our whole squad. For many reasons they are the favourites. For us, being able to play an last 16 in the Europa League is fantastic and playing against Inter is something historic and sensational."
Bordalas was then asked whether the players will be required to play the game of their lives as goalkeeper David Soria suggested.
"Not verbatim although it is true that many players in our squad have never played a game of this level. So it will certainly be something historical. We do not know when we will have the opportunity to play such a match again.
"We will take to the field with the utmost interest, aware that Inter are the favourites and that it will be tremendously difficult to eliminate the Nerazzurri."
Next Bordalas was asked if Conte's recent outburst can be an advantage for them.
"I have a lot of respect for Conte and Inter. I'm not the right person to comment on these statements."
Bordalas proceeded to speak on what system he expects Inter to play with and which Inter player he likes the most.
"There are two possibilities. Either way they can hurt us. There are high quality players, they have several alternatives. Any tactical system they choose will be difficult to deal with.
"Which Inter player do I like most? There are many. Lukaku is a player of a very high standard. Eriksen a fantastic footballer too but let's not forget also Lautaro, Sanchez, Brozovic, Godin and Candreva. Any player can hurt you."
In conclusion Bordalas was asked about Getafe's president saying they can win the Europa League if they beat Inter and if the match against Inter could be the most difficult they could face.
"Obviously it is the most difficult because it arrives immediately. As I said before, we face one of the best teams in Europe."