Nerazzurri Legend Andi Brehme: "Inter & Bayer Leverkusen Are Both Better Than Man Utd"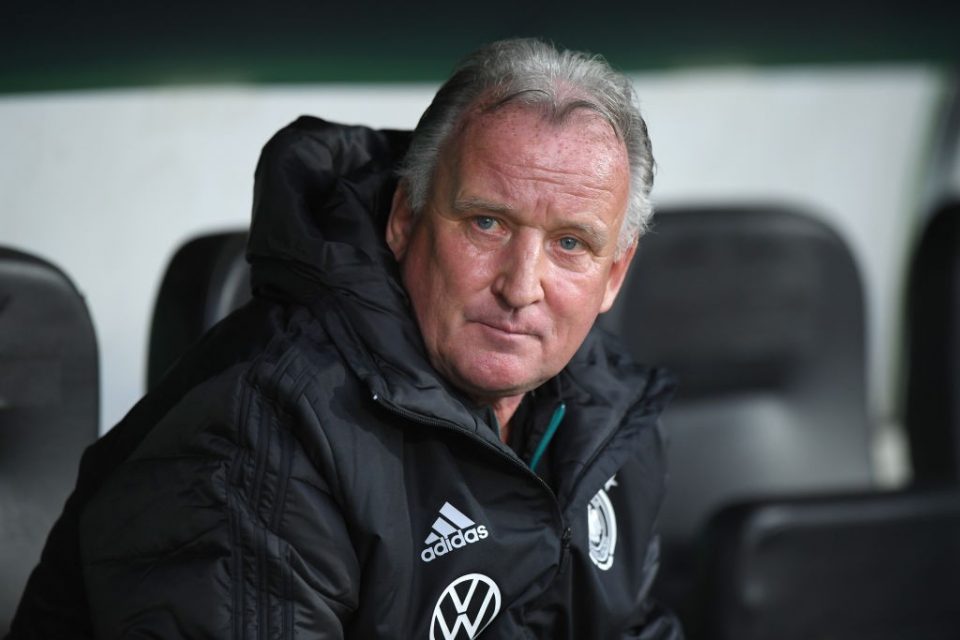 Former Inter defender Andreas Brehme discussed Inter's Europa League clash against Bayer Leverkusen tomorrow, their first season under coach Antonio Conte and the Lecce born coach's qualities in an interview in today's paper edition of the Milano based newspaper Gazzetta dello Sport.
First, he touched on which team will be the favourites tomorrow, and how whoever wins that game is in a strong position to win the entire tournament.
"I have no doubt, for me it's Inter. The Nerazzurri are a great team, although Bayer Leverkusen are strong and have an excellent forward like Havertz, but Conte's squad takes the lead.
"I'd say, whoever wins this game has a great chance of raising the Europa League. The semi-final against either Shakhtar Donetsk or Basel is winnable.
"On the other side of the bracket I think Manchester United will qualify for the finals. But both Inter and Bayer are stronger than the English club."
The German commented on what kind of game he expects from tomorrow.
"It will certainly be difficult, open, but in the end Inter's strength will come out."
The former Nerazzurri defender spoke about the club's season this year and how they can't afford to drop points against smaller sides.
"They played very well against Atalanta. It's a shame that during the season they dropped too many points against the small teams. You can't lose a game like that at home against Bologna. It wasn't easy to win the Scudetto because Juve were stronger anyway, but if you drop points in easy games the road is much harder. I'm sorry that Juve dismissed Sarri, but it was clear that something wasn't working inside the Bianconeri."
Brehme commented on Inter coach Antonio Conte.
"I like him, he makes the team play well, with Juve and Chelsea he won, now he can do the same. I think that next year he will have even more to say, in this first season he had to take measures, it was more difficult. There was also the stop for the coronavirus, recovering was hard but it's a good thing that in Italy at least the season is over."
He was confused about the motives of Conte when he complained to the media about the Nerazzurri's management.
"I read about it in the Gazzetta dello Sport but in the end, I didn't understand the reason that pushed Conte to say certain things. Especially after a game played as well as the one against Atalanta."
The former Inter defender moved onto discussing the stars in tomorrow's game, with particular attention being paid to Bayer Leverkusen's Kai Havertz and Inter's Romelu Lukaku and Lautaro Martinez.
"Voeller is very explicit about him. Kai is already a top player, he is only 21 years old and has great room for improvement. Lukaku and Lautaro are strong, they seem to be in good shape too."
Finally, Brehme spoke about Inter midfielder Christian Eriksen, who is likely to start on the bench in tomorrow's game.
"Eriksen, on the other hand, is suffering. The Premier League is different from Serie A, to fit in is not easy. But Conte works with him in training every day, he knows what to do. He has great experience and has already won the Europa League: it can be very useful."