Bayer Leverkusen Sporting Director Rolfes: "Inter Are Favourites, We Don't Fear Lukaku & Lautaro Martinez"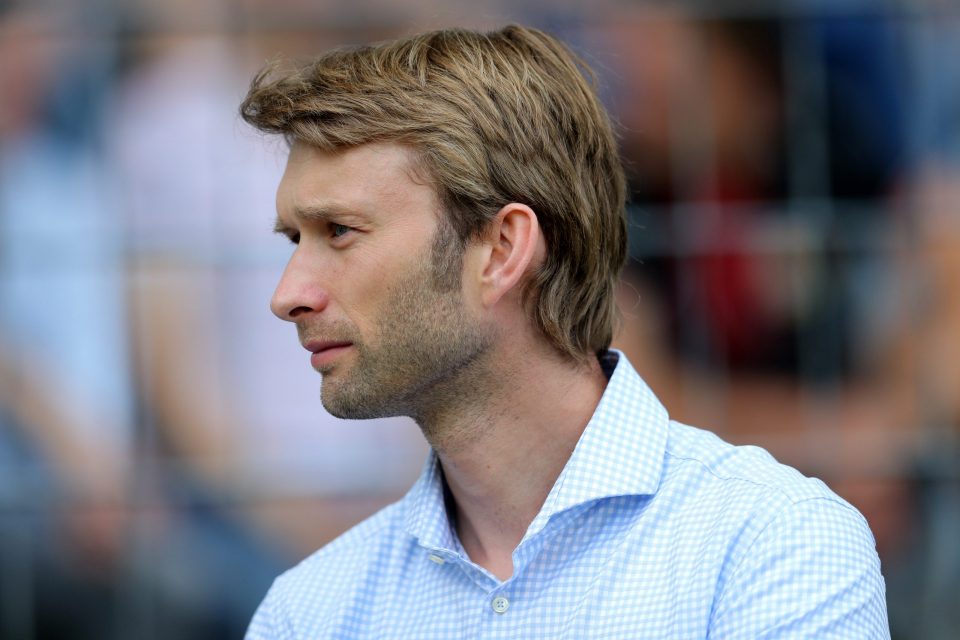 Bayer Leverkusen sporting director Simon Rolfes has insisted that the German side are ready to fight to make it into the Europa League semi finals ahead of tonight's Europa League quarter final match-up with Inter.
"Tonight is a big match for us. Inter are a physically strong, solid and a well balanced team. However, we also have several weapons on our team. Inter are the favourites, but we are confident and ready to fight for a place in the semi finals," he explained in an interview with Italian news outlet PassioneInter.com.
Next the former Bayer Leverkusen midfielder was asked whether the club are fearful of Inter's striker partnership of Romelu Lukaku and Lautaro Martinez, who have combined for 49 goals between them this season.
"We know about the attacking power that Inter have. We respect them and we will have to be careful but we don't fear them.
"It's just one game, a lot will depend on the form of that moment, on how much we will be able to exploit the chances given to us by them."
Rolfes was then asked what he has made of the work Inter manager Antonio Conte has done at Inter in his first campaign.
"As said before, Antonio managed to compact the squad very well, they had a good end to the season and they proved strong against Getafe."
Next Rolfes was asked if Italian teams are still as feared as they once were by German clubs and he shared his excitement ahead of coming up against the Nerazzurri club.
"You are right, there is a great rivalry and a great tradition between the two countries, and you are probably right that the Italian teams have been more successful in the past than us.
"As for Bayer, we are proud and can't wait to face a great team like Inter. This is what we work for here. Personally, my goal for the next few years is to organise these kinds of clashes regularly in the Champions League.
"We are trying to build a squad that can establish itself in the Champions League, and Inter are doing it too, I'm sure of it."
He was then asked about the recent media speculation concerning young star Kai Havertz and was also asked whether Inter had shown an interest in him in the past.
"There has been a lot of talk and rumours about Kai lately. I don't want to help increase them. Without a doubt he is an exceptional young player, with all the credentials to have a brilliant future."