Inter CEO Beppe Marotta: "Stefano Sensi Is Fine, Best of Luck To Andrea Pirlo At Juventus"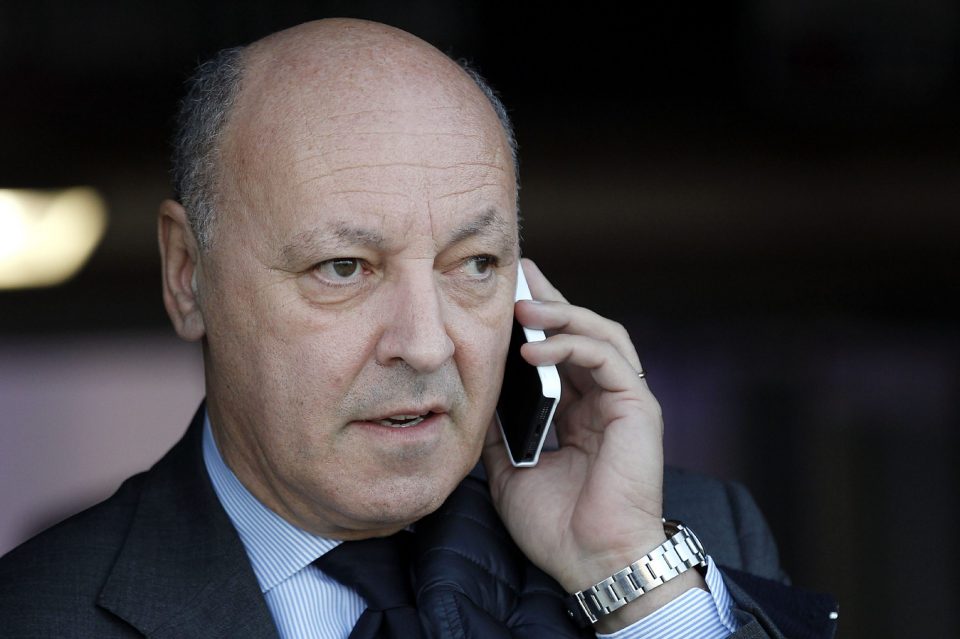 Inter chief executive Giuseppe 'Beppe' Marotta has spoken on the importance of tonight's Europa League semi final match-up with Bayer Leverkusen which is due to get underway just shortly at the Merkur Spiel-Arena in Dusseldorf, Germany.
"It is an important match that we will try to honour in the best possible way because it is the right recognition for Conte and the team and there is growth compared to the recent past," Marotta explained in an interview with Italian broadcaster Sky Sport Italia, a short time before the game started.
Marotta proceeded to wish newly appointed Juventus manager Andrea Pirlo well.
"I had him as a footballer and there is a lot of respect. It's a brave choice and I wish him good luck."
Marotta proceeded to admit he is optimisitc ahead of the game against the German club, who finished fourth in the Bundesliga and runners up in the German cup.
"Bayer are a different team to Getafe. Of course we know these things, Conte and his team have studied them well. I am optimistic because what we have seen in the last few games is comforting for everyone."
Marotta then spoke on how involved all players of Inter's squad have been this season and the need to have a balanced squad.
"Games last 100 minutes so the bench must be as good as the starters. We need a balanced squad in which there are co-starters.
"We have a group of important players and whoever remains on the bench does so based on the coach's reading of things. In light of the numerous changes I believe there is room for everyone and the matches have an inverted outcome compared to the start of the match and in the last minutes there is a change in the result."
He then spoke on the team's growth over the course of the 2019/20 season, which could end for Inter tonight if they do not win.
"The team is the most important star, you have to have a positive feeling to continue this journey and the growth that we have underlined that has brought us here with merit and satisfaction from everyone.
In conclusion he was asked about the condition of central midfielder Stefano Sensi, who has not featured for Inter in a long long time as a result of a series of injuries.
"He is fine. He has been out for a long time due to injury, he is available but it is up to Conte to determine his use. I hope that we can move forward and and that he too can be called on."