Ex-Shakhtar Striker Byelik: "Inter's Romelu Lukaku Will Cause Shakhtar's Defence Problems"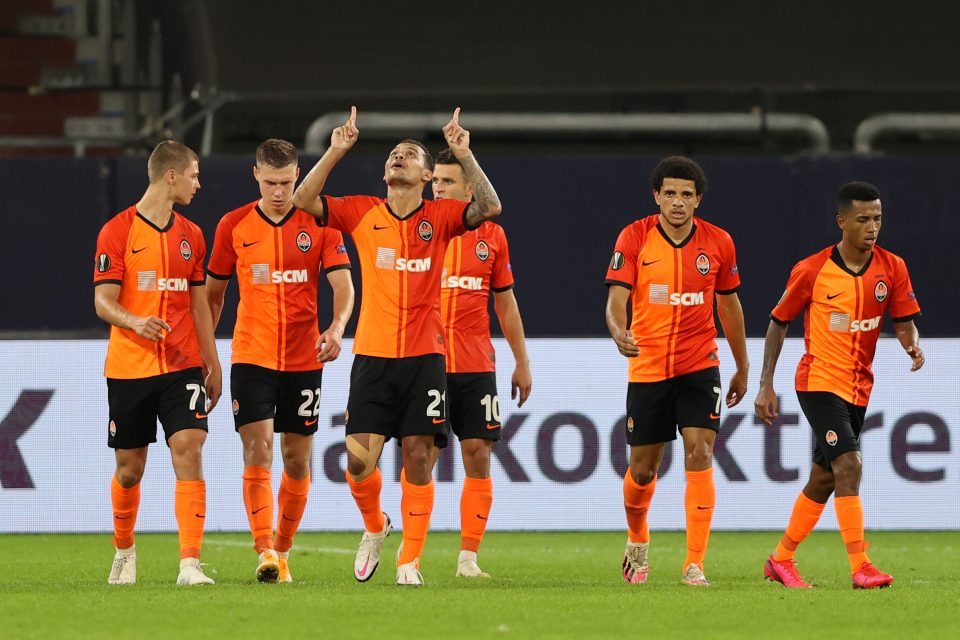 Former Shakhtar Donetsk forward Oleksiy Hryhorovych Byelik discussed his former club's Europa League semifinal clash against Inter, the strengths and weaknesses of Shakhtar and his thoughts on the Nerazzurri in an interview with Italian media outlet FcInterNews earlier today.
First, he gave his thoughts about Inter and their squad.
"A balanced team, with a lot of experience. Conte has used his knowledge of the Premier League to identify experienced players for the Nerazzurri who are in excellent condition.
"Like Young, Eriksen, Lukaku, Moses. In addition, Inter use different tactics. They're ready to take on any team. For example, against Getafe, they put emphasis on defense.
"The Spanish side don't like to play with the ball. The Nerazzurri gave them possession and won 2-0. Also, against Bayer Leverkusen the Italians attacked from the first minute and won."
The 39-year-old Ukrainian touched on which team are the favourites heading into the game.
"It's very difficult to say who will reach the final. It's really 50-50. The two teams like to play offensively. In Shakhtar there are a lot of Brazilians who have very good technical ability.
"Inter base their game on Lukaku. He is a monster. Shakhtar's defense will have many problems with him. He is one of the best forwards there is, with a powerful physique. I don't know if there is a stronger striker in Europe than Lukaku."
The former Shakhtar forward highlighted how the Ukrainian club need to find a way to nullify the effectiveness of Lukaku.
"A question for the Shakhtar coach. 'How to stop Lukaku…' Shakhtar will have to play very cleverly. Castro will need to create something appropriate for his game."
Byelik commented on what any potential weaknesses for Shakhtar could be.
"Should we only think about the recent parts of the Europa League? We could say that Shakhtar have no problems. The match against Inter could give us the answer. Are Shakhtar strong or were Wolfsburg and Basel weak in this period?"
Finally, Byelik discussed whether the Ukrainian side could win this season's Europa League.
"Yes, they are in perfect condition now. There are four strong teams left in the competition. Only one step to the final. So, anything can happen.
"Manchester United have had a lot of problems this season. And I can say the same about Sevilla."
Inter are the favourites heading into tomorrow evening's game against Shakhtar, but Nerazzurri coach Antonio Conte is approaching the game with caution. It will be one of the most important games of the season for the Lecce born coach, as at the end of the season he will meet with the club's management to discuss his future.