Inter Coach Antonio Conte: "The Team Played A Perfect Match From Every Aspect, Happy For Our Fans"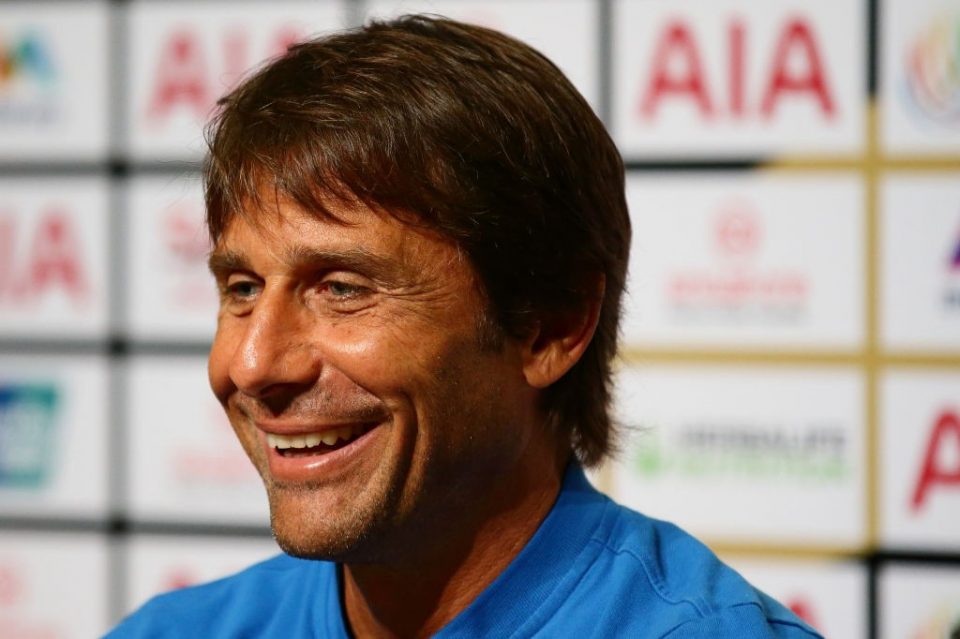 Inter manager Antonio Conte has shared his belief that his team played the perfect match as they ran out 5-0 winners over Shakhtar Donetsk in the semi final stage of the Europa League on Monday night.
Inter took the lead halfway into the first half in the match via Lautaro Martinez. Inter scored four goals in the second half with Danilo D'Ambrosio scoring Inter's second, Lautaro grabbed his second and Inter's third and then Romelu Lukaku scored Inter's final two goals to secure an emphatic result.
"There is great satisfaction. I have to be satisfied having seen the team express themselves at these levels in a very difficult game on paper against a team with strong players," Conte explained to the gathered media at a press conference at the Merkur Spiel-Arena in Dusseldorf, Germany.
"The lads believe in what we do, in what we are proposing. We played very courageously, we pressed Shakhtar high. We played a very important game,"
The 51-year-old former Italian national team boss then spoke on Inter's opponents in the final, Spanish outfit Sevilla.
"There is satisfaction because after ten years our fans found Inter again firstly in the semi finals then in the Europa League final.
"It is inevitable that there is a great desire to give joy to everyone, but we know we are facing an opponent who have a lot of experience having won the trophy four times in recent years. We have to prepare well, as we did for the match with Shakhtar."
He then went on to discuss the struggles that his team caused for the Ukranian Premier League champions who certaintly did not perform to the level they are capable of.
"I think they were a bit surprised by our attitude, but I don't think they have any demerits. I think my boys have great merits, they had a perfect match from every point of view.
"We took away their strengths by bringing out their weak points. I am satisfied to have dominated against an important team who have an excellent coach and great organisation, and win 5-0."