Inter Defender Alessandro Bastoni: "I'm Lucky To Be In This Group, I've A Lot To Improve On"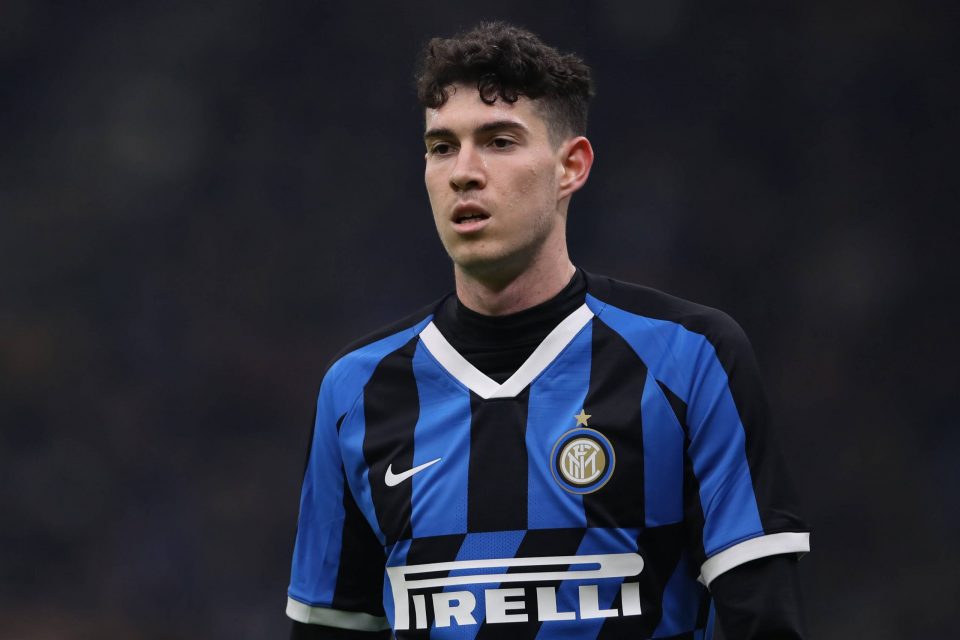 Inter centre back Alessandro Bastoni has shared his surprise having been able to play as much as he has this season following his third consecutive European start as Inter brushed past Shakhtar Donetsk with ease.
Lautaro Martinez scored a brace as did Romelu Lukaku whilst Danilo D'Ambrosio scored Inter's other goal as the Nerazzurri club ran out emphatic 5-0 winners over the Ukrainian Premier League champions.
"I didn't expect to play so much, I'm lucky to be in a great group, besides being teammates we're friends. I still have a lot to improve upon, I'm doing it, but I'm happy to be in such a group," he explained in an interview with Italian broadcaster Sky Sport Italia following the full time whistle at the Merkur Spiel-Arena in Dusseldorf, Germany.
Nicolo Barella, who was alongside him when he was interviewed, chimed in and joked: "We didn't expect him to play so much [laughs]."
Bastoni, who has had his first team breakthrough with Inter this term, then went on to speak about his personal growth as well as the growth the team as a whole have had, especially when it comes to the defence.
"We are working a lot on the defensive phase and we have learned to impose ourselves on the match. We need to improve but that is one of my characteristics. We are working on the defensive phase, but having conceded just one goal in the last few matches it shows just how much we are growing."
He then spoke on how things have changed for him within the space of the past year ahead of this Friday's Europa League final.
"When I go out on the pitch I have fun, I was at Parma and in one year many things have changed, given that we will play a European final on Friday. I have fun on the pitch and do what the coach asks of me."