Inter Wing-Back Danilo D'Ambrosio: "A Great Night, The Last Piece Of The Puzzle Is Missing"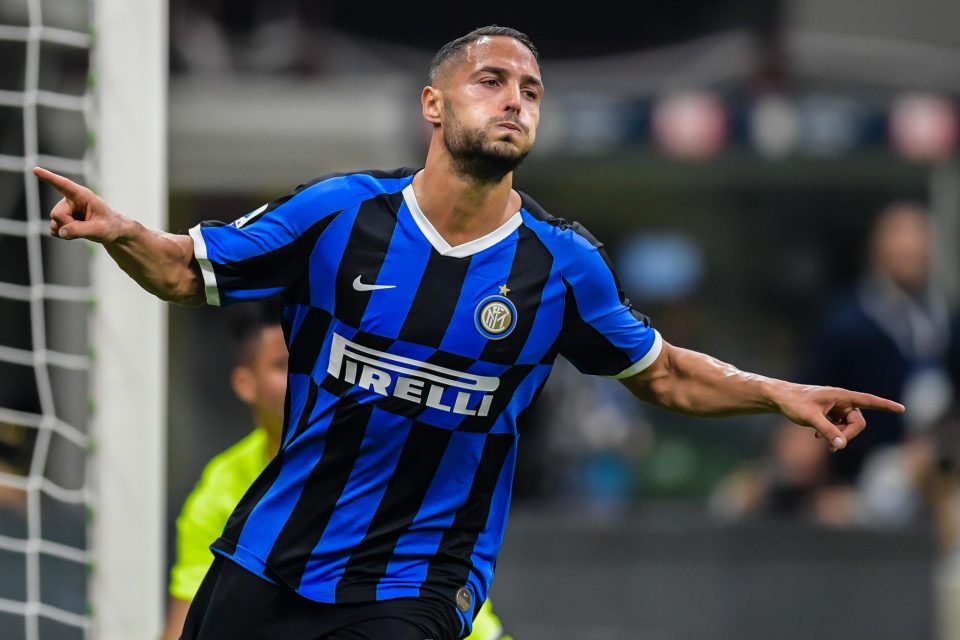 Inter wing-back Danilo D'Ambrosio has set his sights on winning the Europa League after Inter's 5-0 win over Shakhtar Donetsk at the semi final stage of the competition on Monday night.
Lautaro Martinez scored Inter's first goal and D'Ambrosio grabbed Inter's second before Lautaro then scored again as Inter extended their lead to three. Romelu Lukaku scored Inter's final two goals and has now taken his seasonal goal tally to 33.
"It was a great evening because we wanted this victory and conquered it as a great team. The last piece of the puzzle is missing and we want to get what we deserve," he explained in an interview with Inter's official club broadcaster Inter TV, following the match at the Merkur Spiel-Arena in Dusseldorf, Germany.
The Italian national team player then spoke briefly on his goal, which was a header from a corner: "I hoped the ball would arrive there with the right timing and I was good at meeting it at the exact time."
This season the former Torino player, who is under contract with Inter until the end of the upcoming season, has made 31 appearances across all competitions to date. In his time on the park, which totals just over 2000 minutes, he has scored five goals.