Barcelona President Bartomeu: "Lionel Messi Wants To Finish Career Here, Talks With Inter Over Lautaro Martinez Stopped"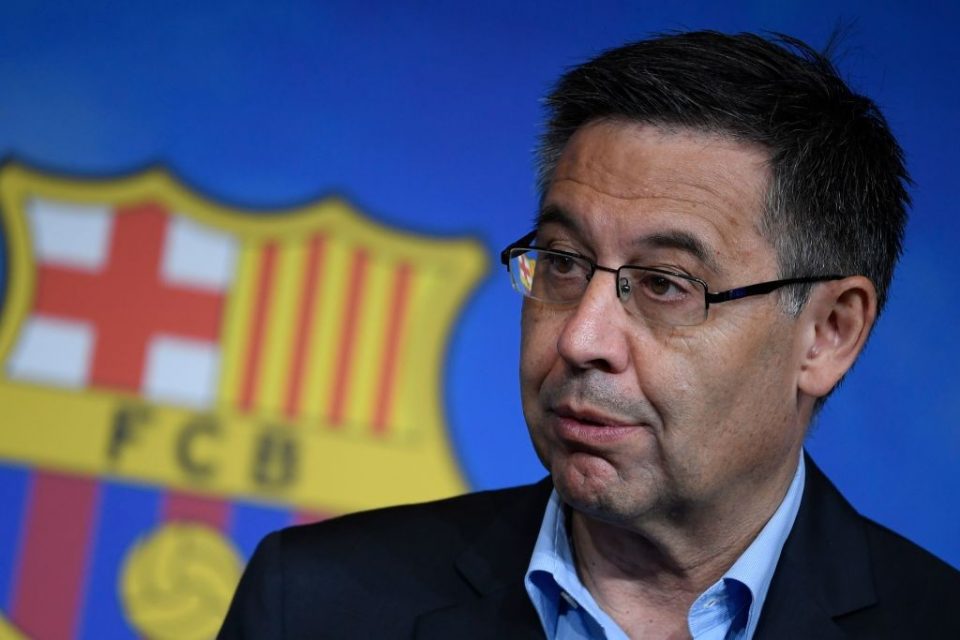 Barcelona president Josep Maria Bartomeu has insisted that star man Lionel Messi wants to finish his playing career at Barcelona amid ongoing intense speculation regarding the Argentine national team player's future.
Messi has under a year left to run on his current contract with the Blaugrana club and multiple reports have suggested he is unhappy and considering his future with the club and could move on to a new challenge.
Inter, Manchester City and Champions League finalists Paris Saint-Germain have all been linked with potentially moving for Messi, who is widely regarded as one of the greatest football players of all time.
"Messi wants to finish his career at Barça, he has said so so many times. I spoke to Koeman and he told me that Messi is the pillar of his project," Bartomeu explained in an interview with Barcelona's official club broadcaster Barca TV earlier on today.
"Messi has a contract with Barça until 2021, he knows and we all know it. I speak regularly with Messi and especially with his father."
Bartomeu then went on to insist that incoming manager Ronald Koeman is counting on Messi.
"There is a project and a new coach will arrive who is counting on him. Messi is still the best player in the world. He is number one and we have him.
"Every project that is done is done thinking of having the best player in the world and making his qualities grow. In the new project Koeman is counting on Messi."
Next Bartomeu spoke on the current status of their pursuit of Inter striker Lautaro Martinez, who they have been courting for a considerable amount of time.
"Before La Liga resumed we talked to Inter, but a few weeks ago we interrupted the negotiations because the matches were restarting. They have the Europa League and we will wait for that to finish."