#Podcast – #StudioInter Ep. 155: "Nicolo Barella Is Becoming Antonio Conte's Arturo Vidal At Inter"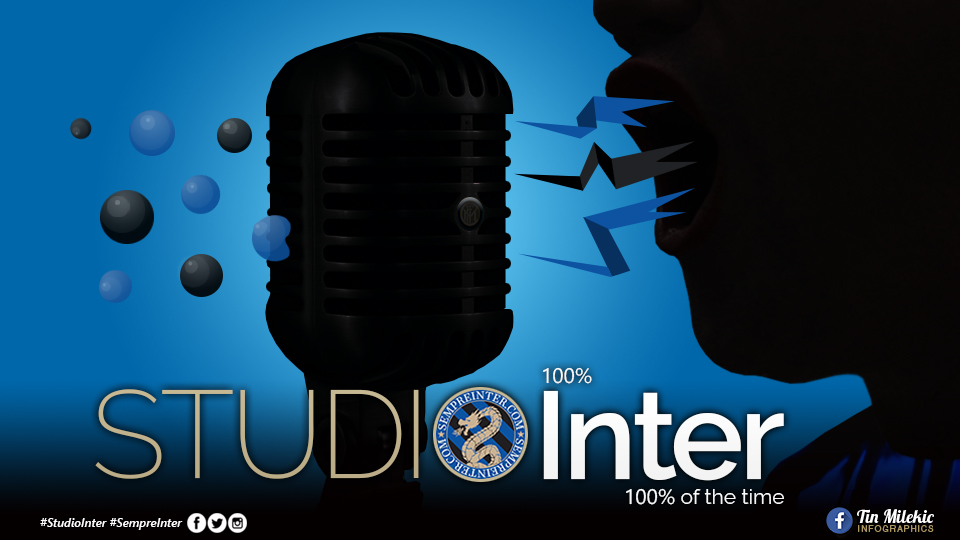 This is #StudioInter, the number 1 podcast in English dedicated entirely to FC Internazionale Milano – where it's 100% Inter, 100% of the time only on SempreInter.com.
In this jam-packed episode the Nima, Mohamed, Will and Mike are joined by Italian football expert, journalist and broadcaster Carlo Garganese.
Topics include:
Antonio Conte's tactical masterclass against Shakhtar Donetsk;
Can Nicolo Barella make Antonio Conte forget about signing Arturo Vidal?
The big impact of Inter winning the Europa League would have;
Is Inter's dressing room big enough to hold both Lionel Messi & Antonio Conte?
Has Diego Simeone lost his magical touch or is he still good enough to coach Inter?
The boys then review the match against Shakhtar Donetsk before previewing Inter's upcoming Europa League final against Sevilla this coming Friday night, at 9 pm CET.
All of this and this weeks Moggi, Moratti, Frog and much much more on this weeks episode of #StudioInter.
So sit back, relax and join the boys as they delve deep into the black and blue world of the Nerazzurri.
Subscribe to #StudioInter on: iTunes, Android & Spotify
Or stream from Spotify below:
Click here to visit the episode page or stream via the player below:
Subscribe to our YouTube Channel or watch it below:
Host: Nima Tavallaey.
Guest: Carlo Garganese
Panelists: Mohamed Nassar, Will Beckman & Mike Piellucci .
Edited by: Renato Brea.
Illustration/design: Tin Milekic.