Sevilla Midfielder Nemanja Gudelj: "Inter A Champions League Team But We Can Beat Anyone"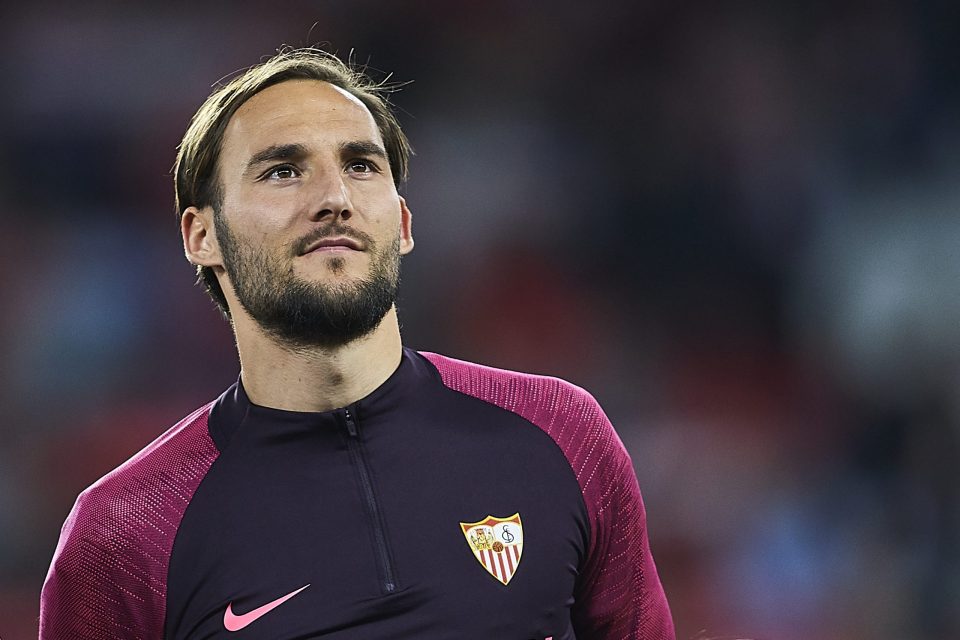 Sevilla central midfielder Nemanja Gudelj is convinced that he and his teammates have what it takes to be able to beat Inter in tonight's Europa League final.
"Inter are a Champions League team who alway aspires to win the title in Italy. They are a very strong team and a very big club," he told Spanish news outlet EstadioDeportivo.com ahead of the match.
"We already knew it and it showed against Shakhtar, they did what they had to do. We are aware that they have good players and we will have to present the best version of ourselves to win the game. We also know our potential, the players we have, and for this reason it will certainly be a very good game.
He was then asked whether he believes he and his teammates can get the better of the Nerazzurri and win the Europa League for the sixth time in Sevilla's history.
"Sure, sure. We can beat any team, if we play at our highest level. We work as we have done all season and do the work tactically as we usually do. If we get all this right, we will be able to beat any team, because we have a lot of quality in this group."
Next Gudelj was asked whether or not Inter will be the hardest opposition that Sevilla will face in the Europa League this season.
"I have already said that they are a Champions League team, like Manchester United, and if you want to win the Europa League you have to beat the best teams or, at least, be prepared to challenge them. If we win, we will prove that we really deserve the title, that no one has given us anything."
The Serbian midfielder was then asked what his expectations for the match at the RheinEnergieSTADION are and spoke on how dangerous Inter striker Romelu Lukaku is.
"Honestly it depends on what Inter will do, but so far they have played with a line of three defenders plus two forwards, and I think they will line up like that.
"In that case, tactically it will be a slightly different game from the semi-final. Manchester United pressed more with Bruno Fernandes and Martial and I think Inter will try to do hurt us on the counterattack, with Lukaku and the good players they have.
"Lukaku is strong in defending the ball and he is very dangerous. We will analyse the game well and try to limit the strong points of Inter and exploit the weak ones so we can win the game."
In conclusion he was asked where he thinks he and his teammates can cause problems and hurt Inter.
"Each team has its positive and negative points, but before a match I never talk about where to attack an opponent. There are certainly weaknesses and we will do our best to highlight them.
"I never talk about favorites, because I think that today in every game the favourite, if there is one, must give everything to win. The game will be tough, we know that, but it won't be easy for them either. I have full confidence in this team, with the mentality we have we can do it."
Sevilla versus Inter is scheduled to kick off at 21:00 local time in Cologne, Germany. The winner will qualify for the UEFA Super Cup and will also be included in the first pot for the Champions League group stage draw.