Antonio Conte: "Thank You Zhang Family, Inter Experience Was Worth It No Matter What Happens"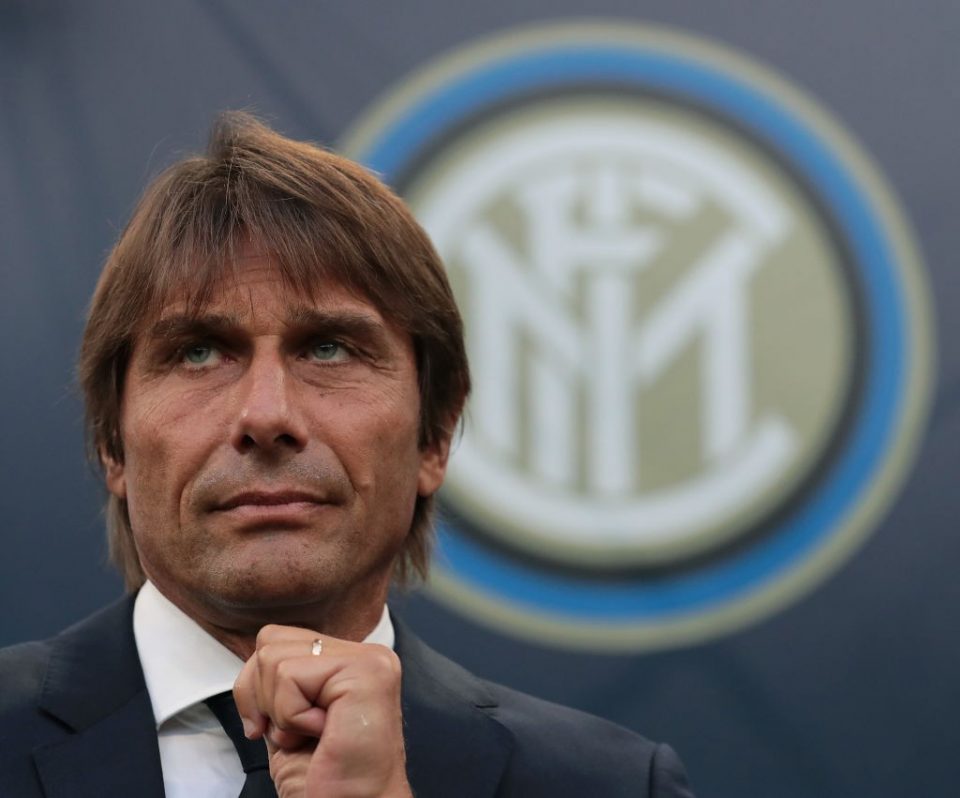 Inter manager Antonio Conte has insisted that he does not feel that it is the right time to discuss his future as Inter boss following Inter's Europa League final loss to Sevilla on Friday night.
After an interview with Sky Sport Italia, Conte spoke to the gathered media in the post-match press conference at the RheinEnergieSTADION and he was first asked what the rift between him and Sevilla's Ever Banega was all about during the match.
"The things that happen on the pitch remain on the pitch," he started.
Next the 51-year-old was asked what needs to happen in order for him to remain as Inter manager.
"I don't think it's right to talk about it, I think we should talk about the final. It is right that certain questions must be asked, but I think I have already said everything.
"Don't make me repeat the whole spiel, I'd like to talk about the game and these guys, about the fact that I can only be proud of them and the improvements they have made in every way.
"I'm sorry because I wanted to give the boys the satisfaction of winning an important trophy. After ten years we managed to reach the final and I would have liked to give them a better joy."
He was then asked about Inter president Steven Zhang's post-match comments wherein he stated the future will be planned and discussed next week.
"I want to clarify first of all an important situation, which I read in so many newspapers and it bothered me a lot because the notion that Steven and I didn't have a good relationship or that the father of the President was angry.
"None of this came from me, maybe someone was interested in creating certain news to create problems. I just have to thank the Zhang family for the opportunity, because this experience was worth it no matter what happens.
"This year will remain indelible, because it was very strange but it gave me a lot. I have used up a lot of energy, so it is right that I also make reflections related to private life. I have to understand."
The former Italian national team boss was then quizzed on whether or not he regrets coming back to manage in Italy.
"Italy is my home, regardless of everything I could never regret being back because it was worth it. I had an incredible experience in this club and I thank the real Inter fans in all of this and also the Curva for always supporting me.
"It was not easy as a sporting 'enemy'. So I can't say I regretted it. I had an important experience in a club that has made history like Juventus and AC Milan."
In conclusion Conte spoke on whether or not he felt Diego Carlos should have been sent off at the beginning of the match when he hauled Romelu Lukaku down and whether it made it more difficult not facing a man less.
"At the end of the game it becomes difficult to talk about an episode. If there was a sending off and you scored the penalty then the game would have been less tough than it was. The referee saw what he did and made a firm decision.
"VAR is used differently from country to country, but the game was balanced between two strong teams. One episode could shift things, in the second we had more of the game before the unfortunate own goal."
"Congratulations to Sevilla but also congratulations to my boys for the improvements this year. They showed a great sense of belonging. It was a wonderful experience that will serve the players well for the future."