Ex-Inter Player Daniele Adani: "They Call It Sevilla League For A Reason, Antonio Conte Said His Goodbye's"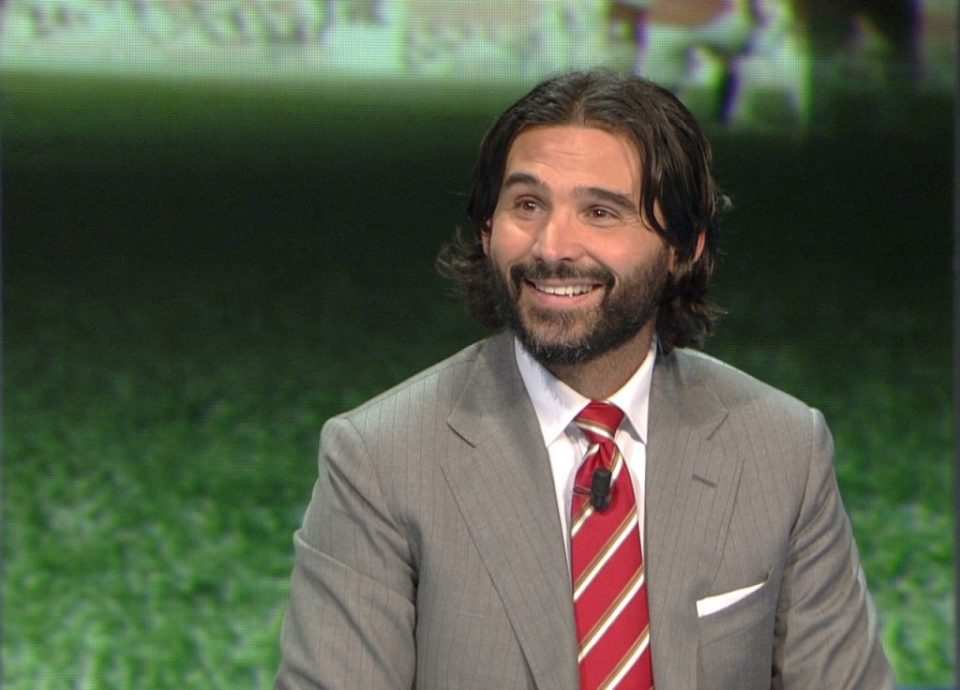 Former Inter player Daniele Adani discussed the Nerazzurri's bitter 3-2 Europa League final loss to Sevilla yesterday, the future of coach Antonio Conte and the performance of the squad in an interview with Italian broadcaster Sky Sports Italia earlier today.
"They don't call it the Sevilla League for no reason. There is an attitude to victory there, Inter were disappointing in many areas. A little bit of attention was needed, in a game where Brozovic, Barella and D'Ambrosio made many mistakes. They disappointed a lot, even the possession was dominated by Sevilla. But then, if you look at the individual moments, if Lukaku scores the third and doesn't score an own goal. Bono made a great save, a decisive player."
He touched on the mental effect of winning a cup, but also suggested that new transfers can help to galvanize the Nerazzurri squad.
"When you raise a cup, you restart with a greater injection of confidence. Inter can improve in terms of signings, and one has already made, Hakimi. How many times have Inter conceded three goals this year? Only tonight and against Dortmund, decisive matches, no?"
Adani wasn't impressed with Conte's decision to not deploy a trequartista in the game.
"Why not play a trequartista? Because of the way they play vertically between midfield and attack and the space for long balls. Inter have always had a lot of goals from their midfielders in their recent history, this year the best are Barella and Gagliardini who scored four and three goals."
The former Nerazzurri defender touched on the future of Conte, who again alluded to an early departure from the club in the post-match interviews.
"There is a pending issue and it's serious, it happened 20 days ago. It must be resolved, discussed, understand who's in the way and choices must be made. There are people waiting, what they could hide 20 days ago, they can't hide today even if they did win. The break was tough enough on Conte's methodology, he has the ability to affect and break the balance. He's not calm, he goes straight to the point and he has to be accepted. The choice of some players is the key from a technical-tactical point of view for a coach."
He wasn't concerned about the comments made by Conte yesterday to the media.
"We shouldn't believe him word for word, we have to be able to interpret what he says because he seems to be saying, with a team like this, we came second and in the final of the Europa League."
The Italian wasn't sure that Inter would still be second in Italy if they started a new project.
"According to him, he took Inter to a higher level than their true level. Inter are a long way from Juve, if you start from the beginning it's not obvious that Inter would finish second. Inter have grown, I recognize his work. If we start again now, do you think that Inter would be second? I think Inter can improve. There's Napoli, Roma and Milan as well as Juventus."
Finally, Adani suggested that Conte has already made up his mind and will be leaving the club next week.
"Conte would have been even more decisive in his speech if he had won. There's a lot of things, it's a family matter. I think it's goodbye. Don't convince him of his ideas."