Inter Club Captain Samir Handanovic: "We're Sorry Because We Wanted This Trophy For The Fans"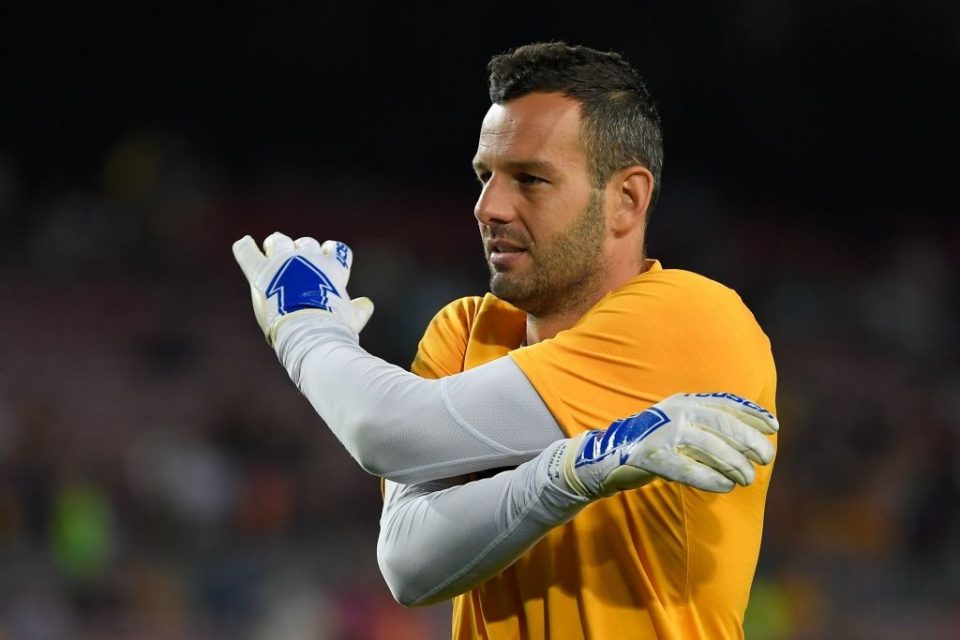 Inter club captain and number one goalkeeper Samir Handanovic has insisted that he and his teammates must use the disappointment from their Europa League final loss against Sevilla as a starting point to get better in the future.
Inter took the lead early on when Romelu Lukaku scored his 34th of the season. Luuk de Jong would then score two goals to put Sevilla ahead before Diego Godin tied things level for Inter.
In the 74th minute Lukaku scored an own goal which gave the Spaniard's a 3-2 lead and that is how the game ended in Cologne, Germany.
"It was a final, we lost due to an episode, which is too bad. There is great bitterness and great disappointment but it must be a starting point, we must be positive, you learn from defeat," Handanovic began an interview with Inter's official club broadcaster Inter TV following the match at the RheinEnergieSTADION.
"This year we have always lacked something, it's not just this match, we need to leave stronger. We will rest for 10-15 days and start again stronger."
Handanovic proceeded to share his belief that he and his teammates could have done better against Sevilla and issued an apology to the Inter fans around the globe for failing to win the Europa League.
"In my opinion we could have done better, we're sorry because we wanted this trophy for the fans, for us and for the commitment shown in the season. Let's look forward, we can't go back."