Hellas Verona President Maurizio Setti On Inter Linked Marash Kumbulla: "He'll Go To A Big Club"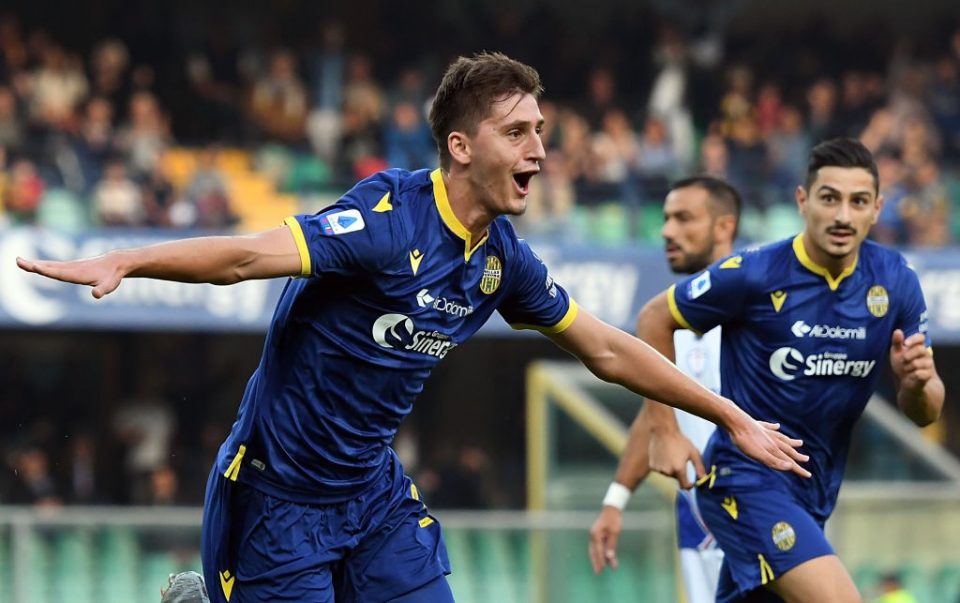 Hellas Verona president Maurizio Setti discussed Inter linked Marash Kumbulla and Barcelona star Lionel Messi in an interview with Italian media outlet TuttoMercatoWeb.com earlier today.
"We don't know if Kumbulla will stay, there are so many negotiations ongoing and so much interest at the moment. I think that it would be a great opportunity for the player to go to a big club, if he were to stay it would not be a problem of course, he is a great player and we will gladly keep him in that case."
Setti then spoke about the 33-year-old Messi, who seems destined to leave Barcelona this summer. Paris Saint-Germain, Manchester City and Inter are all keen to sign the six-time Ballon d'Or winner.
"I have no idea where he'll go, it's a clash between the titans that's going on between player and club, I hope they can end things in the best possible way, a relationship that has lasted so many years."
Inter have been linked with the 20-year-old Kumbulla for some time now, but have failed to finalise a deal. Lazio have also been looking to sign the player but failed to convince with their offer. However, Inter are now seemingly moving away from signing the player, instead looking to sign more experienced players like Roma's Aleksandar Kolarov.
The Nerazzurri have been working hard to sign Blaugrana star Lionel Messi as well, commercially expanding in China in order to collect new sponsors that would give them the financial capability to secure the six time Ballon d'Or winner's signature.