Spanish Journalist Francesc Aguilar Claims Barcelona Can't Afford Previous Offers Made For Inter's Lautaro Martinez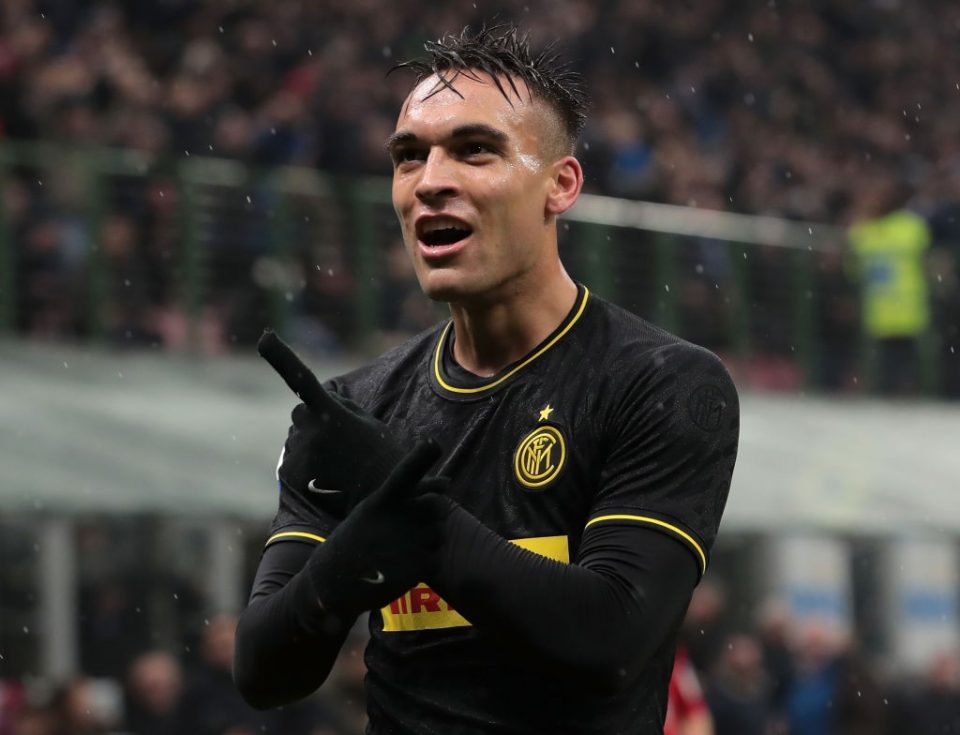 Barcelona cannot even afford to offer Inter what they had previously offered Inter for striker Lautaro Martinez according to a report from Spanish journalist Francesc Aguilar, who works for Mundo Deportivo.
Barcelona's financial problems have been well documented and as per Aguilar, the Catalonia based club cannot afford to match their previous offer of €65 million plus Junior Firpo for 23-year-old Lautaro, which they made to Inter prior to the COVID-19 pandemic.
Inter are refusing to lower their demands for Lautaro and have no intention of dealing the Argentine national team player away, with them reportedly looking to sign him to a contract extension until 2025 as per various reports doing the rounds in the media at the moment.
During the 2019/20 season, Lautaro made 49 appearances across all competitions. In his time on the park, which totalled just shy of 3600 minutes, he scored a career high 21 goals and also provided his teammates with seven assists.
Aguilar took to social media platform and posted: "The Lautaro-Barcelona issue is frozen, barring an unexpected round of negotiations. Inter do not lower the price, they certainly do not intend to give the player away, quite the opposite. And Barcelona, ​​to date, cannot even confirm the offer of €65 million plus Junior Firpo, which is the last offer presented before the Covid pandemic."
El tema Lautaro y el Barça queda en la nevera, salvo un giro inesperado en las negociaciones con un Inter que no lo piensa regalar, sino todo lo contrario. El Barça hoy no puede afrontar ni los 65 'kilos' + Junior que fue la última oferta presentada antes de la pandemia del Covid

— Francesc Aguilar (@FApor_elmundo) September 8, 2020