Gianfranco Zola On Why Inter Coach Antonio Conte Wants Chelsea's N'Golo Kante: "He's Extraordinary"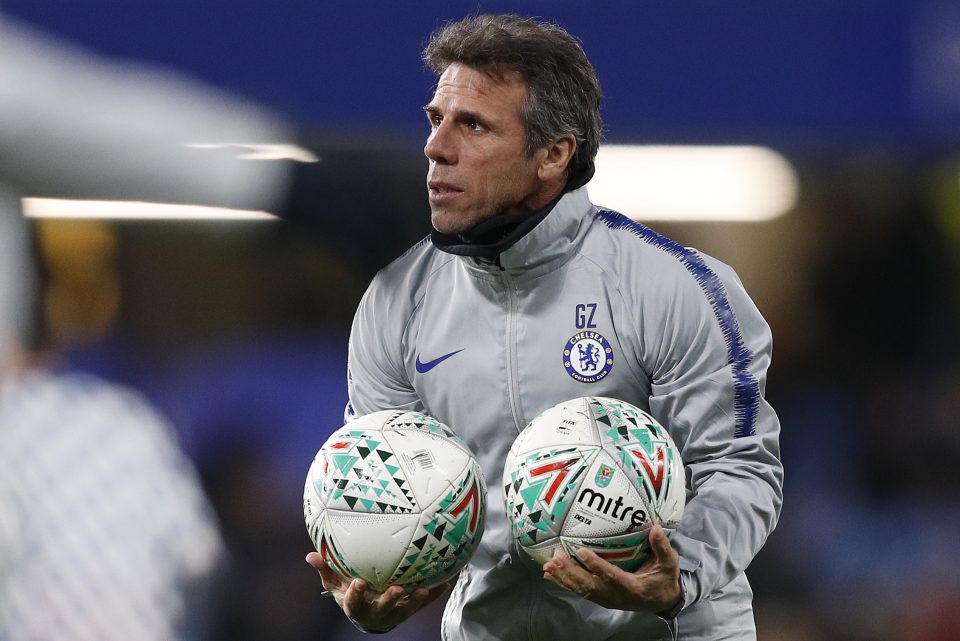 Former Chelsea assistant coach Gianfranco Zola discussed the Blues' transfer market moves, Serie A, Inter under coach Antonio Conte and the Nerazzurri's interest in an interview in yesterday's paper edition of the Milano based newspaper Gazzetta dello Sport.
First, he discussed how Chelsea have spent over €200 million this summer.
"Yes, I think it was the best transfer market campaign. Abramovich spent a lot and on young guys, following a very smart idea. It will be important to find compactness and balance immediately, expectations will be high."
The former Napoli and Italy forward touched on Mourinho and Klopp's complaints about being unable to compete in a transfer market with clubs backed by oil states or oligarchs.
"It's part of the game in a high-level, no-holds-barred competition. Even words become a weapon. And by the way, Mourinho and Klopp have a point."
Zola spoke highly of Tottenham's Jose Mourinho.
"It seems to me that his team are always on the front lines, not just him. He will be there until the end."
The Italian thought that Serie A was becoming more competitive and open.
"Yes, Inter are working very well, Milan can annoy everybody. Napoli, Roma and Lazio are competitive. Too bad about the incident with Zaniolo, you lose a talismanic player."
The former Chelsea assistant thought it was understandable that coach Antonio Conte is so keen to sign N'Golo Kante.
"Yes, because he changes the face of a team. He may not register an assist or goal, but he gives an impressive amount. I was lucky enough to have him, he's extraordinary."
He highlighted that Serie A has become a more attractive destination now compared to recent years, especially for players in the Premier League.
"The tax breaks were a smart move and have their importance. But also, on a technical level Italy has become attractive again."
Finally, Zola was not surprised that Danish midfielder Christian Eriksen has struggled at Inter.
"Not at all, because he has many important qualities, but he has difficulties with his energy. And Conte's teams cover the pitch up and down thanks to this characteristic."