Inter President Steven Zhang: "No-One Works As Hard As Antonio Conte, Lionel Messi? Not Part Of Our Project"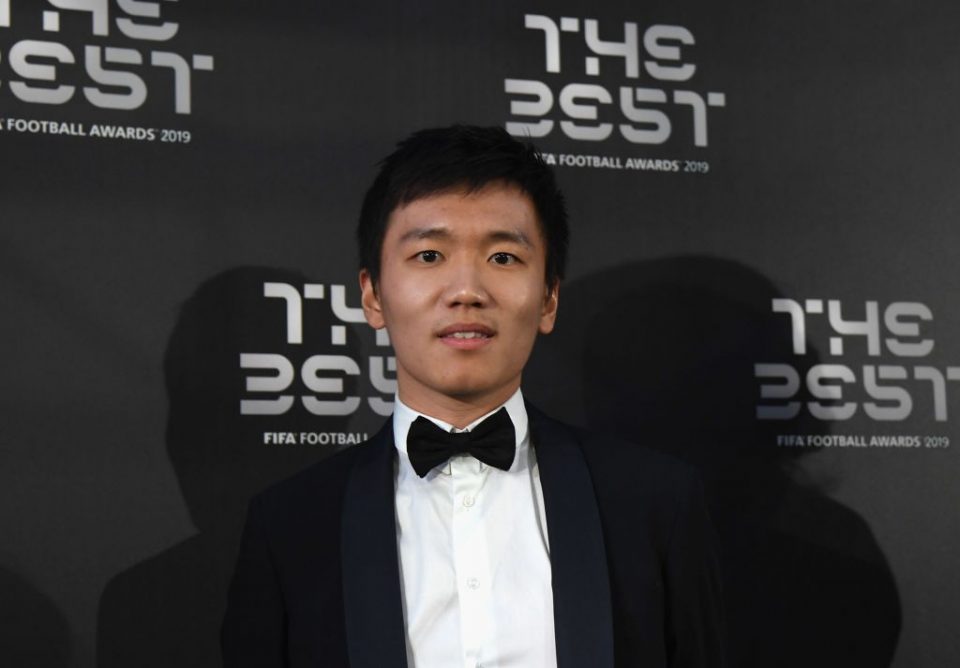 Inter president Steven Zhang has shared his belief that the Nerazzurri club are on the right path but first spoke on what it is like to be president of Inter.
"It is certainly a responsibility. Being president of Inter means constantly thinking about the people, the joy of the fans, the Nerazzurri people, their needs and interpreting them in the correct way," he explained in an interview with Italian daily newspaper Corriere della Sera, which appeared in today's print edition.
"Inter have a mission, a plan and strategies aimed naturally towards winning. We must constantly grow while respecting our objectives. I really believe that the path we have taken is the right one."
Zhang was then asked about the recent meeting that he had with Inter manager Antonio Conte, the main purpose of which was to decide Conte's future at the club.
"Let me say that the tones of that summit were dramatised. Reflection was necessary, I found our coach serene, constructive and far from the mood reported by the media. I mean the film shown and told was very different from the reality we faced."
"Were the problems solved? That summit was one of the many meetings, sometimes even daily, necessary to settle some urgent, operational issues, with a very specific purpose which is the constant growth of Inter."
Next Zhang was asked about Inter's need to sell before making any more signings.
"This indication is aimed at a programme of constant growth of the club and the team. Football is experiencing a very delicate, turbulent moment at the international level, this attitude of prudence will not only concern this market session, but must also be respected in the future."
Zhang then went on to speak about Conte, who is now into his second season in charge of the club.
"The whole of Inter is aimed at winning, this aspiration is part of our mission. I've never seen someone who works so hard, with such intensity, like Conte does. This is also a feature that unites. The principle I follow is the sense of belonging.
"Inter looks and works respecting a path of innovation, openness and awareness towards young people. We must be ready and attentive to the needs of the youth world, Inter's challenge goes beyond the game and the playing field. We must have a ability to speak and to attract children. All this is part of a process of constant growth of the club."
In conclusion the Chinese businessman was asked about the recent media speculation that linked Inter with a move for Barcelona's Lionel Messi.
"Did we give signing him a little thought? No, such an investment cannot be part of our project. At least not at this moment.
"Innovation, planning, constant growth, economic stability are our cornerstones. By following this path, which involves long-term planning, we will arrive at results and planned goals, we will bring Inter back to the national and international levels."