Referee Gianpaolo Calvarese To Be In Charge Of Inter's Serie A Clash Against Fiorentina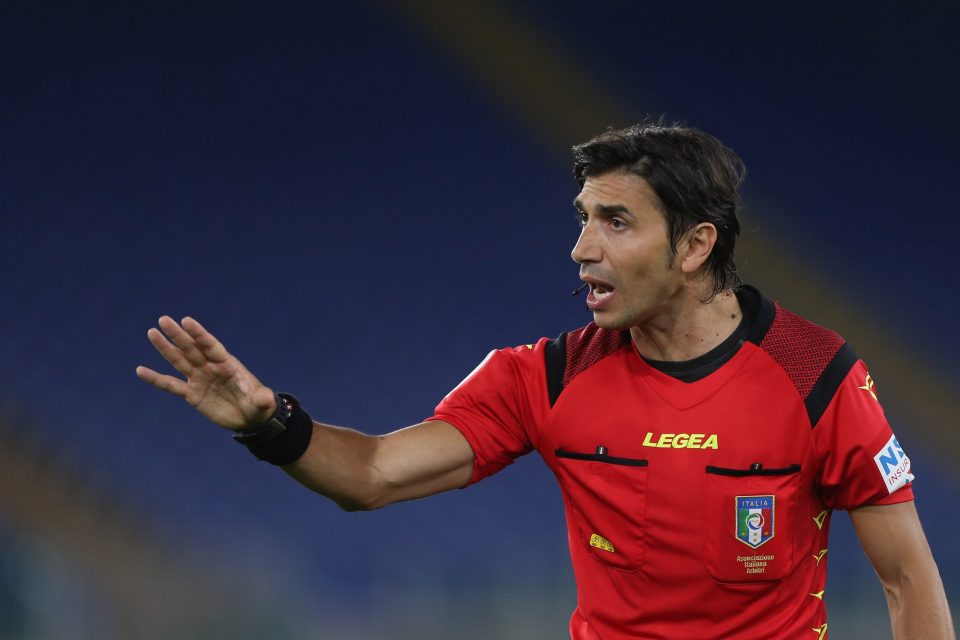 The match official appointments for this coming weekend's Serie A action have been formalised and Gianpaolo Calvarese has been assigned to referee Inter's Serie A season opener against Fiorentina.
The 44-year-old referee, who has been a referee since 1993, is yet to referee a match in the recently started 2020/21 season but last season he refereed matches involving Inter and Fiorentina on several occasions.
He refereed Inter on three separate occasions, with Inter winning one, drawing one and losing one. He meanwhile refereed Fiorentina once and La Viola recorded a 1-1 draw against AC Milan on that occasion.
Valentino Fiorito and Stefano Liberti will be Calvarese's assistants on Saturday evening at San Siro whilst the fourth official for the match will be Fabio Maresca. Piero Giacomelli will be in charge of VAR and he will be assisted by Fabiano Preti.
Saturday's match will be Inter's first of the Serie A season whilst it will be Fiorentina's second. The game is scheduled to kick off at 20:45 local time.