Italian Journalist Matteo Maran: "Inter Lack Chelsea's N'Golo Kante But Must Sell Players To Sign Him"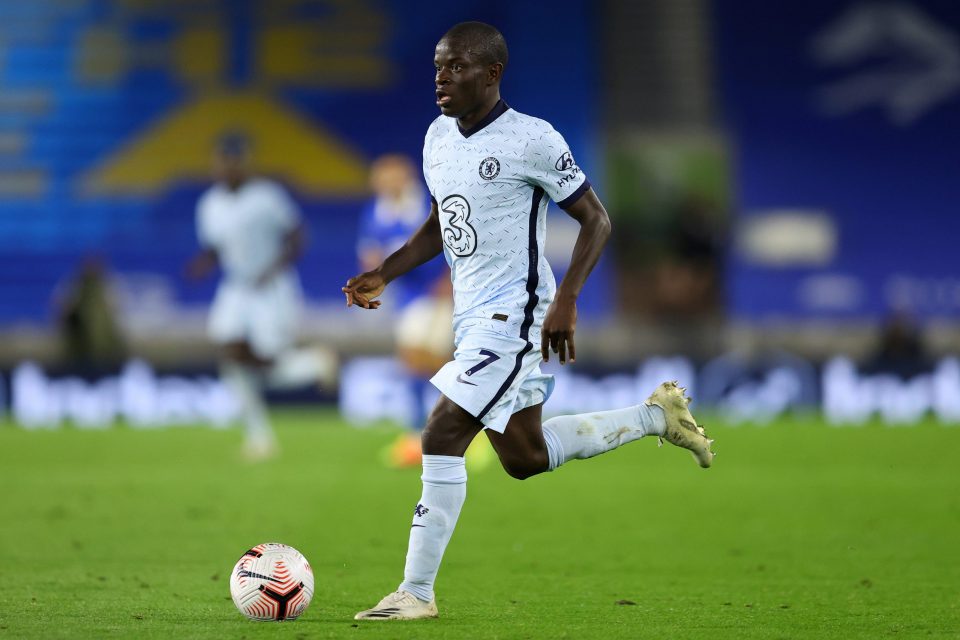 Italian football journalist Matteo Maran has shared his belief that signing Chelsea's N'Golo Kante would make Inter the perfect team for Inter manager Antonio Conte.
Inter have long been linked with moving for the French national team central midfielder and Conte is said to believe that by signing Kante, Inter could make a similar leap in quality to the one that they did when they signed Romelu Lukaku in the Summer of 2019.
"For me, Kanté is still missing from Conte's team and then it will perfectly become his team. I believe that a coach must be consistent and must play with his own ideas and his own formation," he explained in the studios of Italian broadcaster Sky Sport Italia yesterday afternoon.
"He wants a team of warriors, not a team of dribblers. He is not Guardiola, he is not a coach looking for what he does.
"Instead he looks for strength, physicality and the ability to set up the attackers. Last season Inter gave their all from the point of view of the pressure they were carrying but they have not yet brought gotten to Conte's level.
"They lacked aggression, a competitive charge, and he lacked a player like Vidal but Kanté with Barella and Vidal is another thing."
Maran then addressed the fact that Kante is far from cheap and spoke on what Inter must do if they wish to add the former Leiceister City player to their ranks before the transfer deadline on October 5.
Kante joined Chelsea back in 2016 and is under contract with the Premier League club until the end of the 2022/23 season. Various reports in the media have stated that Chelsea want somewhere in the region of €50-60 million for the 29-year-old, who won the 2018 World Cup with France.
"Inter must make sales and in a situaton where they have players that are difficult to move on because of their big wages. It is a situation that unites various clubs.
"Joao Mario and Vecino still need to be sold. The club needs to be able to sell in order to bring Kante in. I was asked what is missing and I answered him because with him you add experience and success and Inter can do it."