Inter Captain Samir Handanovic: "Today An Important Test To See Where Our Team Is"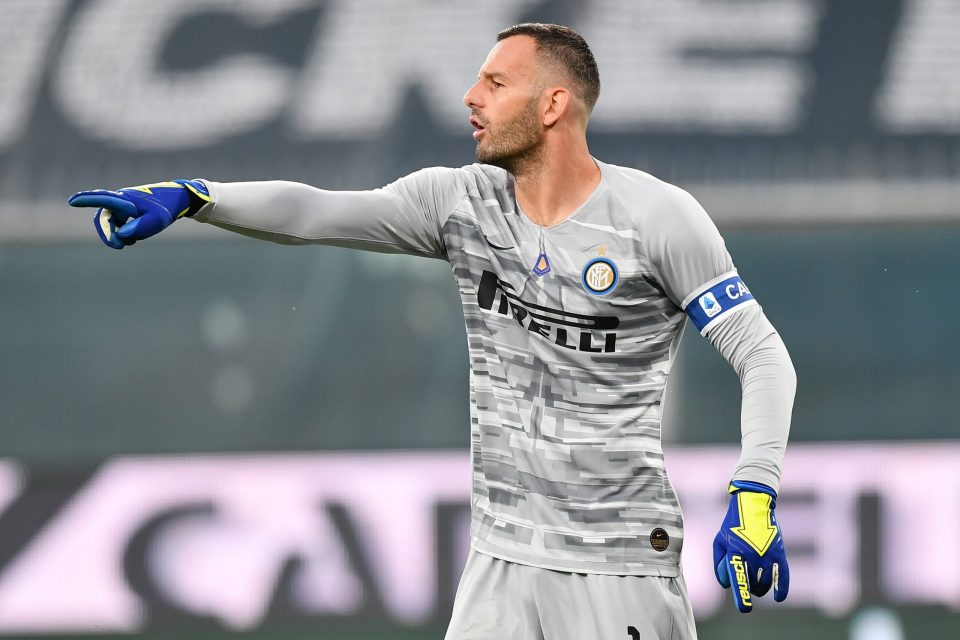 Inter captain Samir Handanovic discussed the Nerazzurri's Serie A season opener against Fiorentina this evening in an interview with Italian broadcaster InterTV before the game.
"There is a desire to start the season, our last match doesn't seem far away. This is the feeling. We have an important test, Iachini's teams are well organized. Also last year it was like that until the end."
The Slovenian shot stopper commented on what the Milanese squad will be paying attention to in this game.
"Focus on our game, on how to attack and not to concede counter attacks. They are a very good team and they have strengthened themselves, this is an important test to see where this Inter is."
Finally, Handanovic touched on how it feels to play in front of some spectators in the San Siro this evening.
"There are only a few, but better few than none. I'm a professional footballer, but whoever is in the right position will answer to decide when to reopen the stadiums."
The 36-year-old Slovenian goalkeeper, who is contracted to the Nerazzurri until the end of the season, will still be coach Antonio Conte's number one option this season, with his number two being academy graduate Andrei Ionut Radu.
The Milanese club are facing a hungry Fiorentina side, who beat Torino in their opening game last weekend.
The game will be coach Antonio Conte's first test with his new reinforcements and returnees, with fresh faces like Achraf Hakimi joining the squid alongside players like Ivan Perisic, who returned from his loan spell with Bayern Munich last season.