Alfredo Pedullà: "Inter & Napoli Considered Man Utd's Chris Smalling Already In July"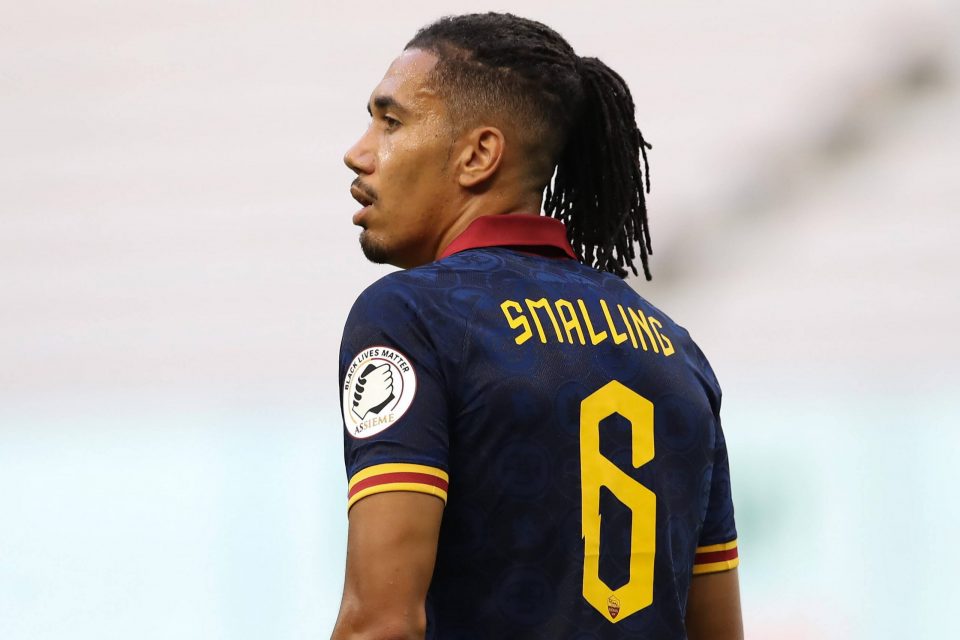 Inter could look to sign Manchester United's Chris Smalling as they look to sign a new defender, according to a report from Italian journalist Alfredo Pedullà when talking to Italian broadcaster Sportitalia earlier today.
"With the sales of Godin and Ranocchia who is very close to Genoa, and with the Skriniar situation still open, there is space for one defender and this could be Smalling.
"Inter have already considered the idea at the end of July, as well as Napoli. He, who is used to playing in a three-man defense, is currently waiting for Roma and is tremendously loyal to the Giallorossi."
The Milanese club are currently in talks with Jose Mourinho's Tottenham regarding a possible deal for the 25-year-old Skriniar, who disappointed last season under coach Antonio Conte.
The Slovakian defender struggled to shine in a three-man defense and so the Nerazzurri are willing to sell the player for around €50 million, although currently Spurs have not offered more than €35 million.
Smalling is one of the players who could potentially replace the Slovakian in Milan, and may be the lowest cost option.
The 30-year-old Englishman impressed last season whilst on loan with Roma, where he made 37 appearances across all competitions, scoring three goals and providing two assists.
The Roman club failed to sign the player permanently due to their financial situation but may still look to acquire him.