Benevento Defender Luca Caldirola: "I Am An Inter Fan & I Hope They Win The Serie A"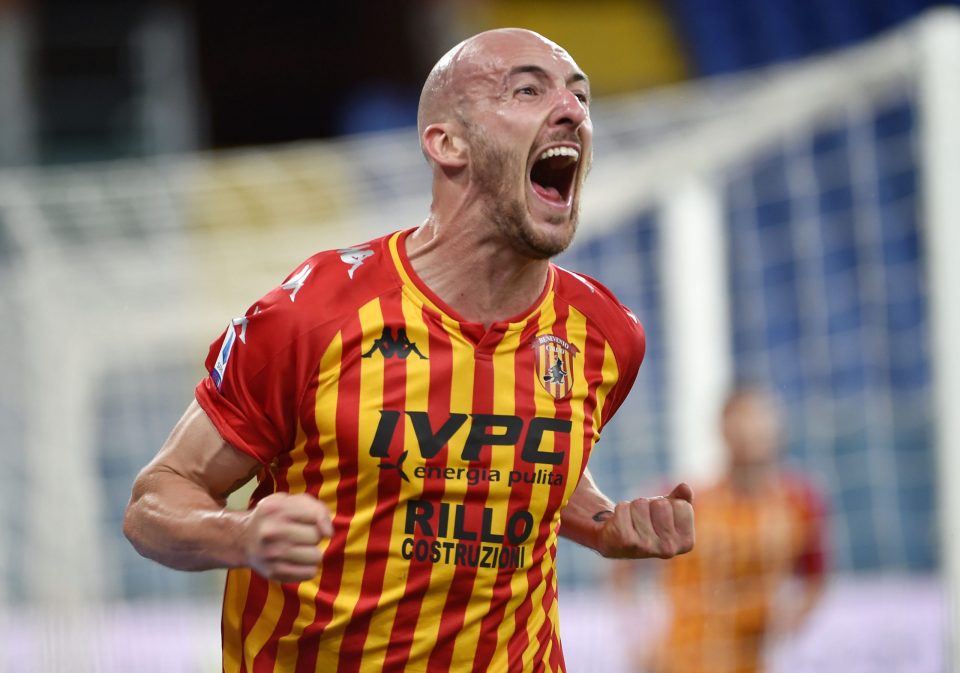 Former Inter and current Benevento central defender Luca Caldirola has shared his hopes for Inter winning the Serie A title ahead of tomorrow evening's match with his former employers.
"Between the ages of eight to 20 I wore the Inter shirt. It is as if they were my family. I am an Inter fan, it is in my heart. I hope they can win the Scudetto," he explained in an interview with Italian daily newspaper Gazzetta dello Sport, which appeared in today's print edition.
The Italian then went on to reminisce about some of the experiences that he had whilst at Inter.
"My feelings for Inter will not change. I have many wonderful memories from making my Champions League debut against CSKA Moscow to the trophies won, such as the Viareggio Cup in 2008, the seasons as captain of the Primavera, the list is very long."
He then spoke on some of people who acted as points of reference for him during his time at Inter.
"I will start with Ausilio, he is a special figure for me, he saw me grow, like Samaden. I cannot forget Materazzi. He was an example to me, like other champions with whom I was lucky enough to train with during the tenures of Mancini and Mou. What crazy teams."
Next he was asked about modern day Inter and what he makes of the Nerazzurri's squad: "As a squad, Juve have something more but Inter are there. They have super players, they will fight for first place."
In conclusion he spoke on his feelings ahead of coming up against Inter's deadly strike force of Lautaro Martinez and Romelu Lukaku.
"They are two top players, Romelu is scary. You can't afford to go wrong against certain strikers. If you leave them an inch of space, they'll hurt you. They are super favourites to win the match and to do well we will have to be concentrated for 90 minutes."
29-year-old Caldirola, who has been with Benevento since January 2019, made a single competitive first team appearance for Inter and also represented the club at the highest youth level on 64 separate occasions.