Inter Coach Antonio Conte On Signing Chelsea's Victor Moses: "If Di Marzio Says So"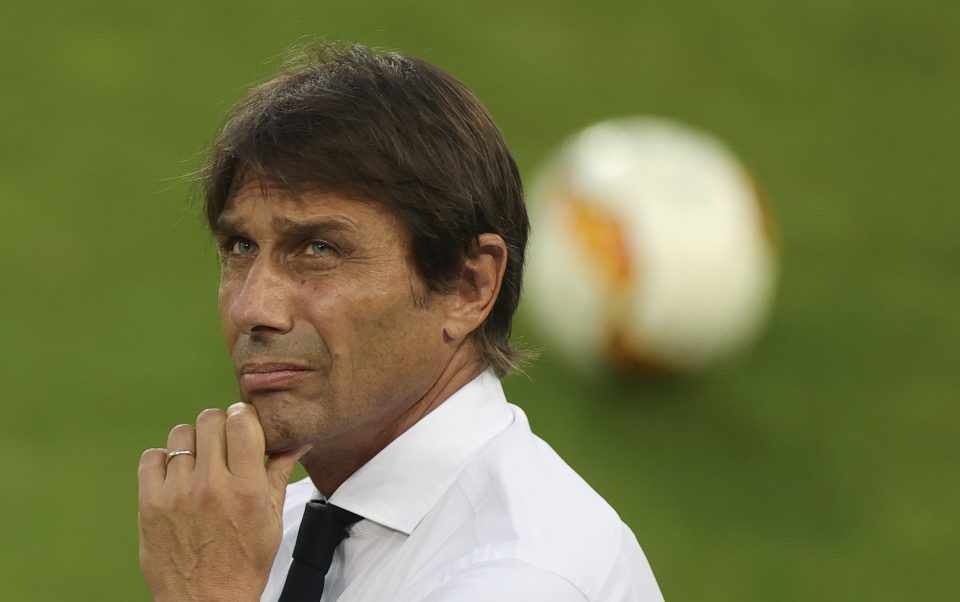 Inter coach Antonio Conte discussed the Nerazzurri's hard fought 1-1 draw against Lazio earlier today in an interview with Italian broadcaster Sky Sports Italia immediately after the game.
"In our best moment, we conceded a goal from a typical Lazio play. Hard to mark Milinkovic-Savic when he's pushing through the final third. We were a little shaken after the equaliser, but then we started playing well again.
"Happy with the performance and how we played here at Lazio's ground, creating opportunities. Maybe we hope to be luckier next time."
He commented on the idea of deploying Chilean forward Alexis Sanchez alongside Belgian striker Romelu Lukaku, in place of Argentine forward Lautaro Martinez.
"Last year that happened and it will happen when we return to play often. There is no problem.
"Lautaro and Lukaku are more goal scorers than Alexis who has more inventiveness. Then anyway, I ask him to score goals too."
The former Chelsea and Juventus coach discussed why he decided to start Croatian forward Ivan Perisic in the left wing back role again today.
"I want to make everyone a hero. Ivan came back here with great willingness, desire. Today he assisted on the goal, he is working and improving in the defensive phase.
"Then we have Young, who after 6 months of working with me is another player of great reliability. We want to play proactive football. In the first match Hakimi did not play, I am rotating them.
"I have great confidence in Ivan and all the players in my squad."
Finally, Conte touched on the rumours that have linked Nigerian winger Victor Moses with a return to the Nerazzurri on loan again.
"I do not talk about the market, there are executives for this. I say my thoughts, then there is the management. They decide what can and cannot be done. Moses? If Di Marzio says so, who has direct connections then…"
The Nerazzurri got off to a slower start than the Biancocelesti in this afternoon's clash, before Argentine striker Lautaro Martinez put the Milanese club ahead in the 30th minute.
An equaliser from Sergej Milinkovic-Savic early in the second half set up a tense finish to the game, with Ciro Immobile and Stefano Sensi both receiving red cards in separate incidents.