Italian Journalist Paolo Condo: "Great Admirer Of Inter's Christian Eriksen But What's The Sense In Keeping Him"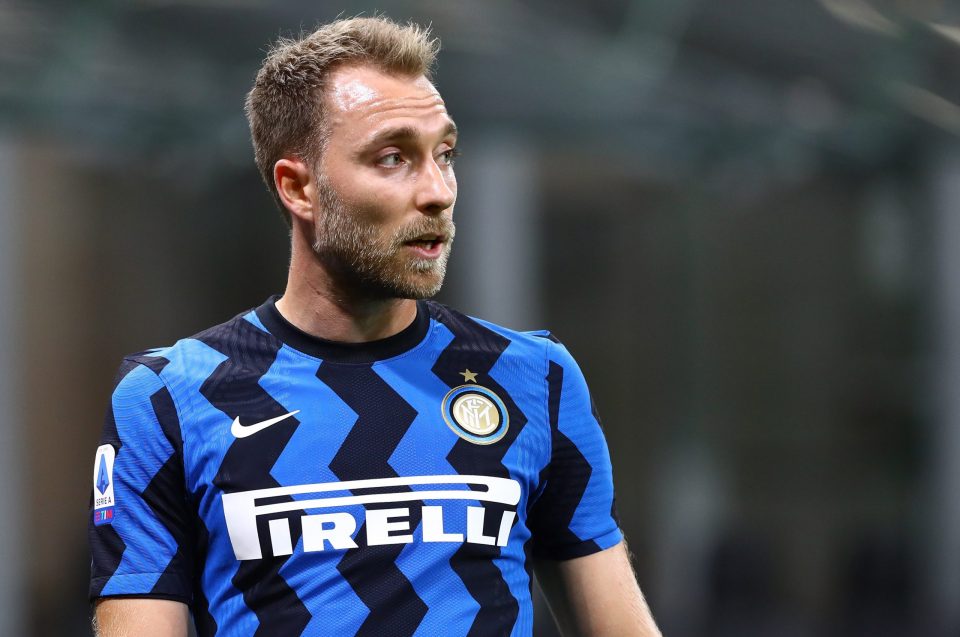 Respected Italian football journalist Paolo Condo has questioned the point of the under performing Christian Eriksen remaining at Inter.
The Danish national team player has very seldom managed to perform to expectations since his arrival at Inter back in the most recent January transfer window in a circa €20 million deal from Premier League club Tottenham Hotspur.
The 27-year-old former Ajax player has looked a shadow of the player he once was since coming to Inter and has struggled to cement a place in Inter manager Antonio Conte's side.
"Antonio Conte looks at the opposing team and decides when to play physical players and when to play the more creative ones.
"I am a great admirer of Christian Eriksen, but I wonder what sense it makes to keep him in the team as well," Condo explained whilst present in the studios of Italian broadcaster Sky Sport Italia, a short time ago.
"Even if I want to see him play on the pitch with players like Nicolò Barella and Arturo Vidal, he usually plays with Marcelo Brozovic.
"Anyway, if a beautiful girl doesn't tell you anything she doesn't tell you anything, and the Conte-Eriksen situation seems like this to me."
Eriksen, who joined Inter on a four and a half year contract, has made 28 appearances across all competitions to date since joining the club with him scoring four goals and providing three assists for his teammates. This season he has made two appearances but has not made any goal contributions.