Slovakian Football Association Confirm Inter Defender Milan Skriniar Has Tested Positive For COVID-19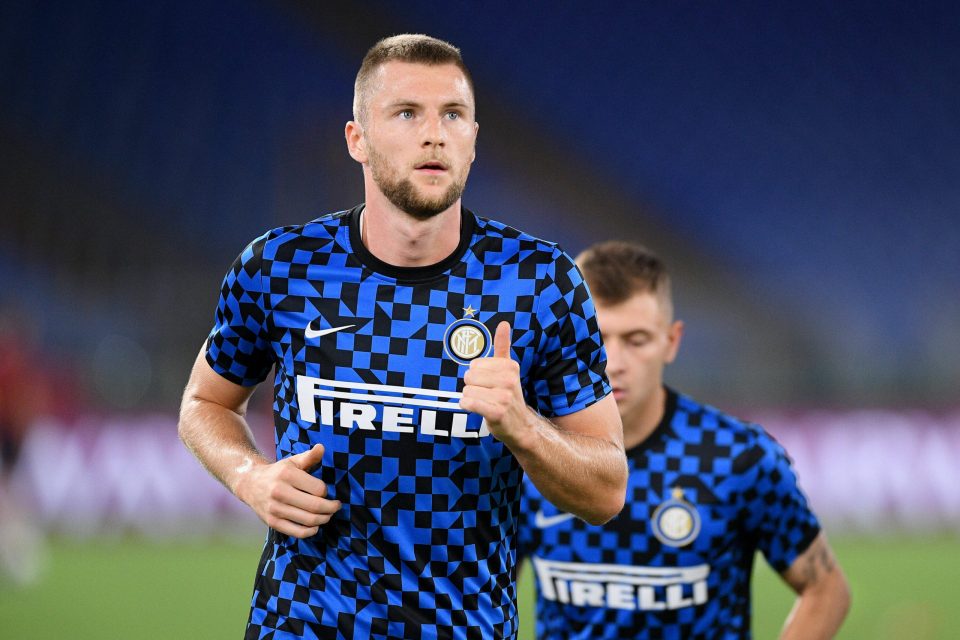 The Slovakian Football Association have confirmed media speculation that Milan Skriniar has tested positive for COVID-19 and stated that the player is currently not showing any symptoms.
Late last night a report emerged stating that Skriniar had in fact tested positive for COVID-19 and the Slovakian Football Association have now confirmed this.
Skriniar is the second confirmed COVID-19 positive player at Inter although it has been reported that both Roberto Gagliardini and Radja Nainggolan have also tested positive although there has yet to be any official confirmation of this.
The other confirmed COVID-19 positive player at Inter is Skriniar's fellow central defender Alessandro Bastoni who was the first player to return a positive test result.
"The result of the Covid-19 test was positive for Milan Skriniar, and he will not be at the disposal of coach Hapal for today's match against Ireland," the Slovakian Football Association stated in an official statement posted on their website.
"For this reason, the team and the Slovak Football Association have applied the procedure provided for by the 'Return to play UEFA' protocol. The player is in individual quarantine, has no symptoms, feels good and will take another test in the coming days."
Skriniar, who joined Inter in the Summer of 2017 from Sampdoria and is under contract with the club until 2023, has made two appearances across all competitions to date this term, in which he has been unable to make any goal contributions.