PSG Midfielder Marco Verratti: "The More I See Inter's Nicolo Barella The Better He Gets"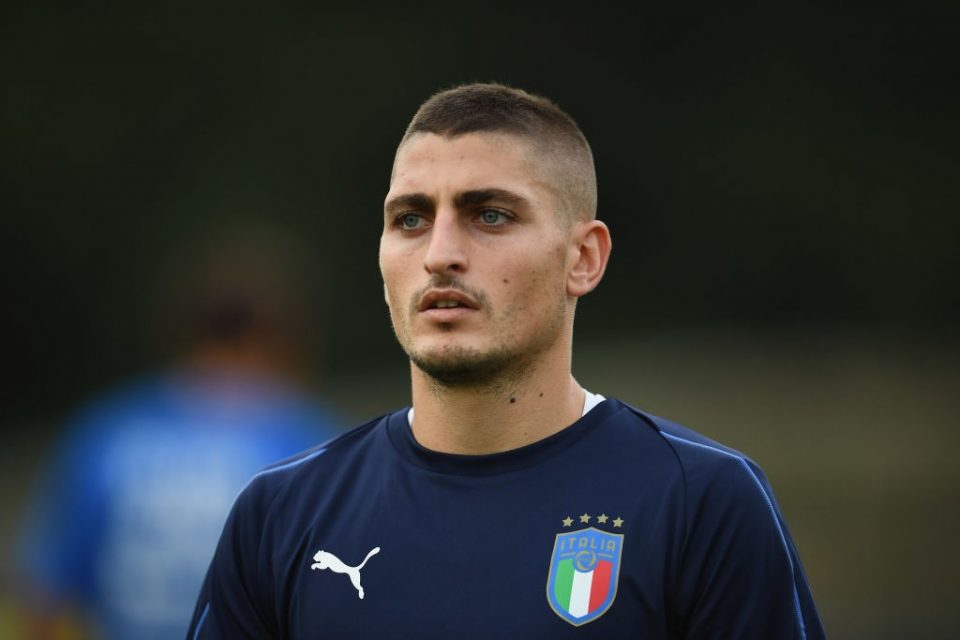 Paris Saint-Germain midfielder Marco Verratti spoke about the Italian national team and Inter players Stefano Sensi and Nicolo Barella when speaking to gathered reporters at a press conference earlier today. His words were collected by Italian broadcaster Sky Sports Italia.
"We have to be responsible before we even listen to the instructions. We are aware of the sacrifices we are called to make, health is the priority. I think we have one of the best midfields in Europe, despite the young age, we are proving it."
He commented on both Sensi and Barella in particular, pointing out how they are improving under coach Antonio Conte.
"We are happy about this, about the contribution of players like Locatelli, not to mention Sensi and Barella. Every time I see Nicolò getting stronger, I am really happy about the competitiveness that is being created."
The 23-year-old Barella, who is contracted to the Milanese club until 2024, has made three appearances across all competitions so far this season, for a total of 202 minutes. In that time, he has provided one assist.
In his debut season in Milan under coach Antonio Conte, the former Cagliari midfielder made 41 appearances across all competitions, scoring four goals and providing eight assists.
He was one of the most important players in Conte's midfield last season, with his tireless work rate and strong passing proving crucial. He will be important in next weekend's Milanese derby against AC Milan, as one of only four midfielders available for the game.