Ex-Nerazzurri Defender Riccardo Ferri: "Antonio Conte Has Made Inter Grow"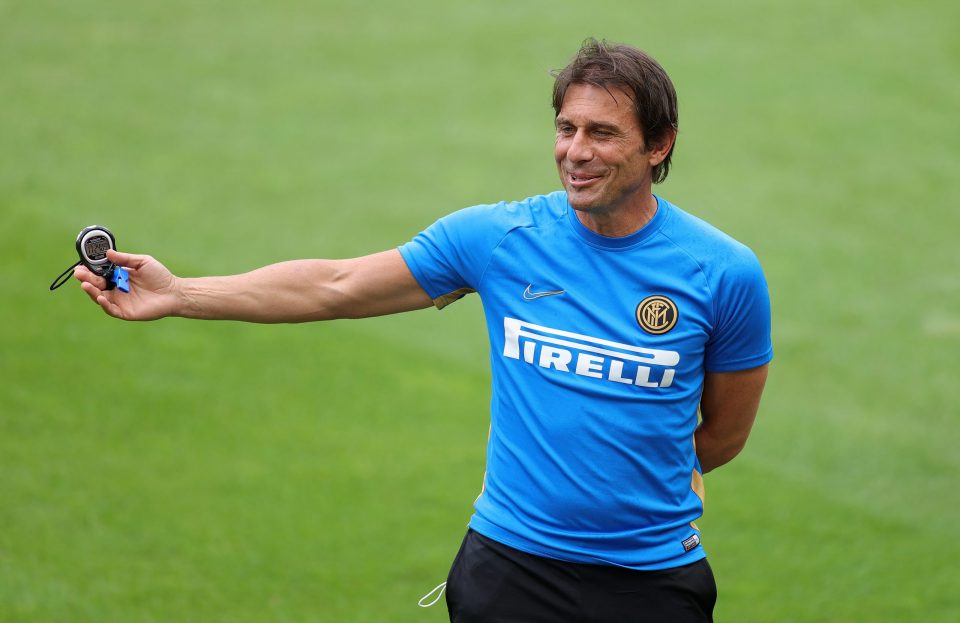 Former Inter defender Riccardo Ferri discussed next weekend's Milanese derby between the Nerazzurri and AC Milan in an interview in today's paper edition of the Turin based newspaper Tuttosport.
First, he commented on the recovery of 39-year-old Swedish striker Zlatan Ibrahimovic.
"From a quality point of view, Inter are superior to Milan but losing Bastoni, Skriniar and with Ibrahimovic returning for Milan, it is possible that the squad difference can be reduced if not equalized. Zlatan is a player who can change the balance."
The Italian touched on what defenders he would pick for next weekend's game. Milan Skriniar and Alessandro Bastoni will miss the game after testing positive for COVID-19.
"I would never give up D'Ambrosio. He is a player who has proven to be good in the defensive phase but also in the offensive one.
"I would put De Vrij, D'Ambrosio and Kolarov. Improvising a defense in the derby is never the best."
Ferri also touched on the return of Rossoneri defender Alessio Romagnoli, who has recently recovered from an injury, and if he can stop the work of Romelu Lukaku.
"I have not seen one player yet who has managed to stop him. One on one Lukaku is unbeatable, no-one has managed to stop him.
"When you jostle with him you are 'dead', he is someone who makes the team improve, who sometimes makes mistakes but someone like Lukaku has a very high performance not only from his achievements. You give the ball to him and he is always in the thick of it."
The former Nerazzurri defender discussed if this Inter squad can look to fight Juventus for the league title this season.
"Inter starts a little behind Juventus but this year with Atalanta the team can be a candidate for the final victory. There is no need to hide. But the difference will be the Juventus' hunger for victory."
Ferri believed that Croatian forward Ivan Perisic could be an important left wing back for the Nerazzurri this season.
"I can see the great willingness of Ivan and if he can improve his defensive aspect as well I think he could become an added value for the team."
He spoke about the attacking partnership of Lautaro Martinez and Romelu Lukaku.
"As a duo there are none better. I would also add Sanchez. Another player who keeps the quality high and who like Lukaku knows how to sacrifice himself for the team a lot."
Finally, Ferri spoke about the confirmation of Antonio Conte as head coach of the squad and if the repaired relationship can last.
"Antonio is a passionate guy, who is in the thick of it, inside the environment. And he has succeeded. Sometimes he can be excessive but on the other side there is a team that knows they have bet on a champion.
"Finding a meeting point between intelligent people was not difficult. Antonio doesn't want to take his foot off the accelerator, neither does Inter. This mentality was missing, it made Inter grow.
"He brought something new. The team wanted consistency, they wanted to avoid failure. I believe that there are possibilities to get to the bottom of their mission."