Ex-Nerazzurri Striker Christian Vieri: "Inter Can Win Serie A, Romelu Lukaku Is Unstoppable"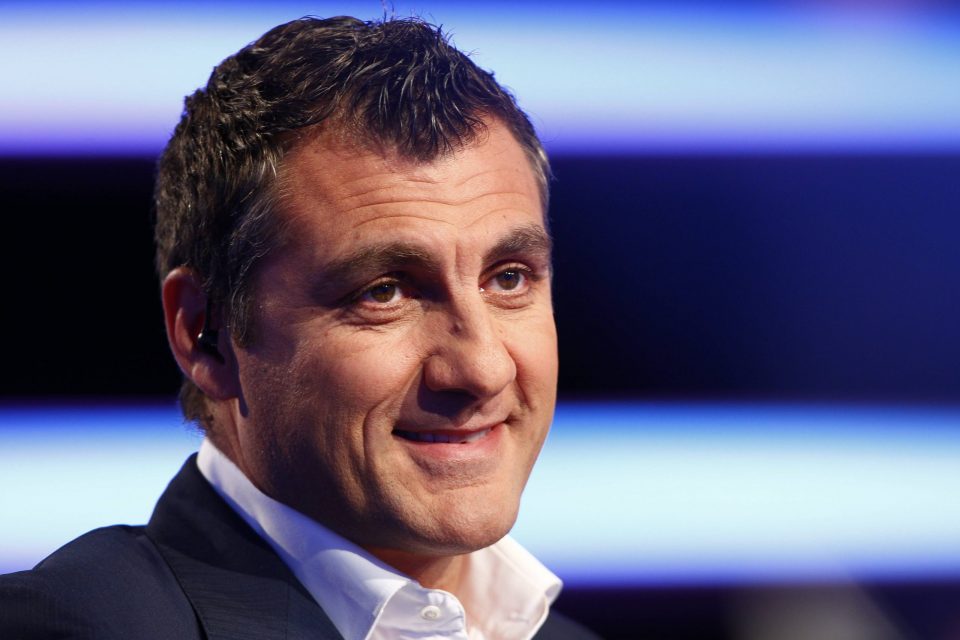 Former Inter and AC Milan striker Christian Vieri has shared his belief that Inter can win the Serie A title this season.
In an interview with Gazzetta dello Sport, Vieri firstly discussed whether it is more important to have experience or youth in the team.
"It takes a bit of both, and both teams actually mix them," he explained in the interview which appeared in today's print edition.
"At Inter people like Nainggolan and Vidal will do well, but Hakimi's freshness has also been added. AC Milan are young, but they have a number. one, the "old" Ibra. He will score more than 20 goals."
Next Vieri spoke on Inter wing-back Achraf Hakimi and AC Milan wing-back Theo Hernandez.
"Both are very strong players, the quality is returning to both Inter and AC Milan and not just only on the flanks. Hakimi is the best right wing-back in the world right now: He is devastating."
Vieri was then asked who he would be more afraid of facing, Inter's Romelu Lukaku or AC Milan's Zlatan Ibrahimovic.
"I wouldn't sleep peacefully anyway. Lukaku is unstoppable. He is like the train in the film with Denzel Washington, he is a force of nature. If you give him space, he tears you to pieces, the defender never manages to anticipate him."
The former Italian national team player then spoke on whether he sees himself in Lukaku.
"The left foot and the weight, but he is even bigger than me and how he plays for the team: I happen to look at him and say "Ah, I would have done that too", especially when looking for the one-two to send the others in. For that he and Lautaro are perfect together."
Vieri proceeded to speak on Inter manager Antonio Conte.
Did I think Conte would leave? No, and in any case it would have been a big mistake. Antonio is someone who asks for a lot, but gives a lot.
"Few know how to change a team in a few months like him And now he has Inter who are able to win the league, or at least certainly to fight for it.
"When he was my captain, you always constantly heard him shouting 'go, go, go, go up and press, go get them,' In this regard he hasn't changed one iota.
"When will his next outburst be? Antonio is like that, if you get him you know who you get, if you want a puppet, choose a puppet, and you know who they are.
"If you want Mourinho or Conte, you get them, you know that you will have a coach with personality and then you can't be amazed if every now and then he blurts out. When you signed me it was the same, you knew that I would not be silent."
Next Vieri was asked about whether Inter should be using an attacking midfielder or not, how important N'Golo Kante could have been had he been signed and new recruit Arturo Vidal.
"For me that formation [the formation with an attacking midfielder] is always a question mark. Conte must go on listening only to himself, he sees the players every day, not us: he knows when, and above all if, to play with an attacking midfielder.
"Would Kanté have been so important for Inter? In his role he is the number one in the world. He is a player who holds the balance of a team in his hand but he didn't arrive.
"Why did Conte want Vidal so strongly? His Quality, personality and experience. He has already had him and knows what he can give him and I would remember that he comes from Barcelona."
He was then asked about Inter trio Radja Nainggolan, Marcelo Brozovic and Christian Eriksen and whether Inter have too many 'bulky' players not starting.
"I will give you five names in attack: Vieri, Ronaldo, Baggio, Zamorano, Recoba. All together, but no one felt bulky.
"Big teams need many important players to win and a lot of patience. If you go to Inter you have to take into account a risk and that is maybe you won't play."
The 47-year-old was then asked about whether Inter can win the Scudetto and if AC Milan can qualify for the Champions League.
"Can Inter win the scudetto? Yes. AC Milan qualify for the Champions League? It will be tough but in football you never know."