Italian Media Highlights Battle Between Inter's Achraf Hakimi & AC Milan's Theo Hernandez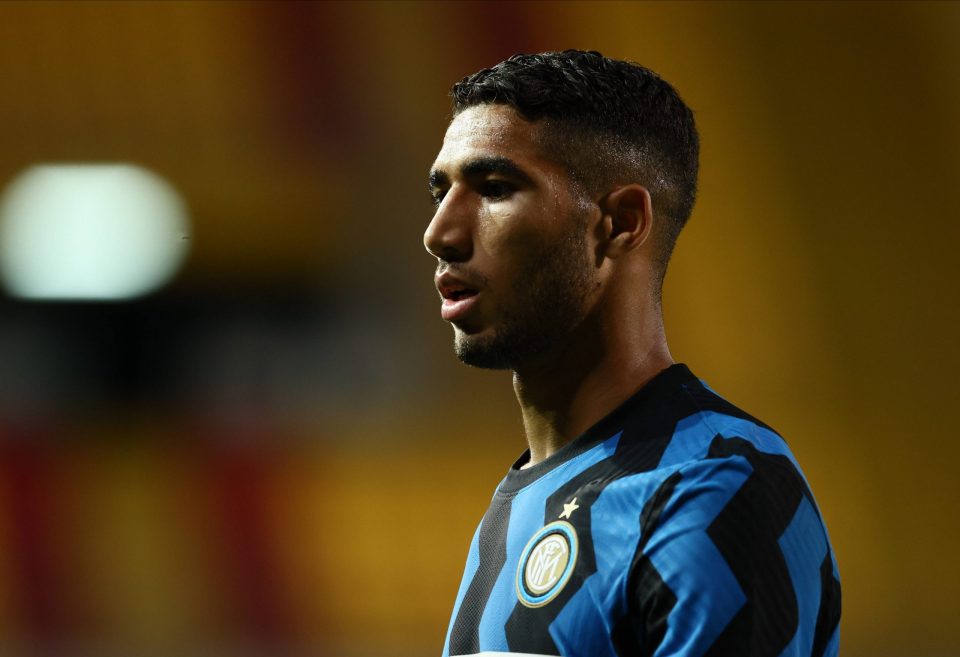 Tonight's derby between Inter and AC Milan will also be a duel between Achraf Hakimi and Theo Hernandez, according to a report from today's paper edition of the Milano based newspaper Gazzetta dello Sport.
The report details how both players have redesigned the way the Milanese clubs approach the offensive phase of the game, with each providing significant quality to the attack.
Both players will be expected to succeed and help guide their team to a win, with the better performing player likely on the winning squad.
The 21-year-old Hakimi has already scored one goal and provided two assists in his first three appearances for the Milanese club, quickly adapting to coach Antonio Conte's tactical system.
The 23-year-old Hernandez has also started the season well, scoring one goal and providing one assist in his first six games of the season.
Both players have long contracts with their respective clubs and are likely to feature in this derby against each other for years to come.