Gianluca Pagliuca: "Inter Are Favourites For Serie A Title. They've A Little More Than Juventus"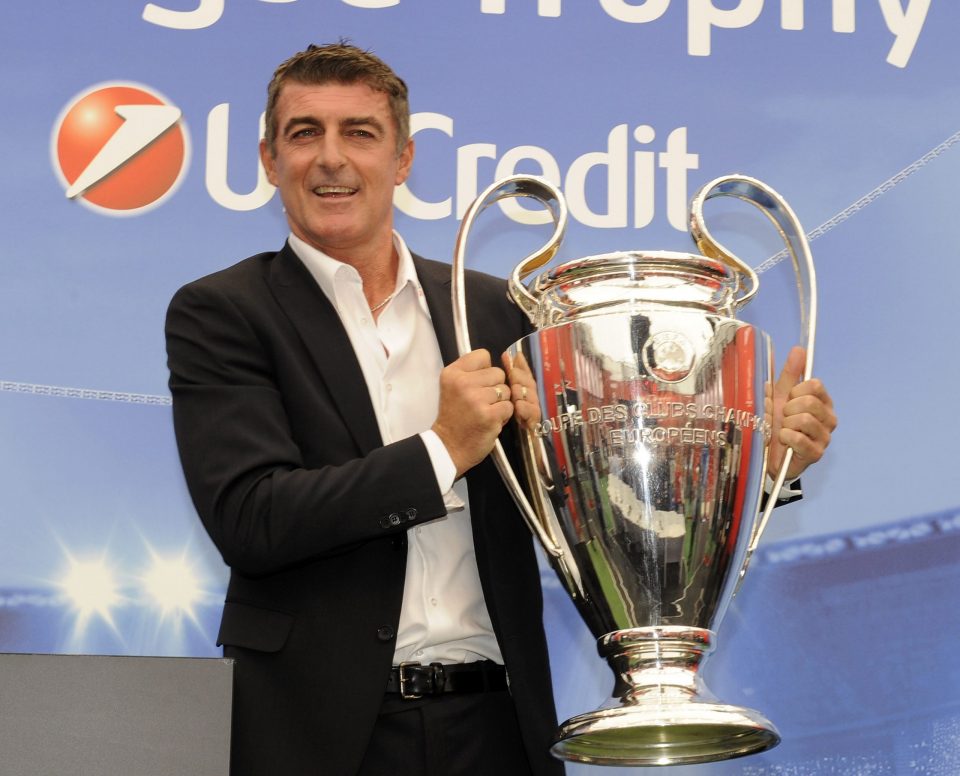 Legendary Inter goalkeeper Gianluca Pagliuca has admitted to being unsure how to predict the upcoming Derby della Madonnina between Inter and AC Milan.
"I don't know how to make a prediction, but I hope that Inter will take the lead. The Nerazzurri have to pay attention to only one thing, the law of great numbers since they haven't lost a derby for a long time," he explained in an interview with the online edition of Italian daily newspaper Il Giornale.
Pagliuca then went on to share his belief that Inter are the favourites to go all the way and win the Serie A title this season for what would be the first time since the 2009/10 season.
"I see Inter as the favourite, Conte is doing very well, unfortunately Inter lost the Europa League final last year but played a good season. This year the start was discreet and in my opinion as a team they are the strongest in the league. I think Inter have a little more than Juve this year because they are hungry and want to win."
He was then asked about former Inter manager Luigi 'Gigi' Simoni who passed away aged 81 earlier on this year.
"He was a good coach and a special person, full of values ​​and someone who had built a fantastic group. I have excellent memories of him, we had wonderful years together. We still spoke a little then he got sick and passed away but he will always remain a great."
Next Pagliuca was quizzed on whether it is now time for Inter to make a change in the goalkeeping department given Samir Handanovic will turn 37-years-old next year.
"Until last year, before the lockdown, he did very well, then he had some mistakes. At 37 you are starting to be dated and Inter will be moving on but I think it may still be the case that he is the starter for some time because he is still very strong.
Pagliuca, who is widely regarded as one of the club's greatest ever goalkeepers, was then asked whether Inter are better with Romelu Lukaku or were better off with the man he replaced, Mauro Icardi.
"I say Lukaku. Inter have made a great signing. They have signed a player who is more consistent, stronger, less painful and he has made himself well liked. Inter have made an excellent choice, Conte didn't want Icardi and he wanted Lukaku and with him Lautaro also blossomed."
Pagliuca then went on to slam those who have criticised Inter's current owners for some of the stuff they have or have not done during their time in charge of the team.
"It's crazy stuff. Those who criticise Suning or even Moratti at the time leave me thrilled. Zhang has built a great Inter and is continuing to invest, the club is in good hands."
In conclusion he shared his views on Juventus' continued attempts to be given the titles they were stripped of as part of the Calciopoli Scandal.
"I have my idea just like Agnelli has his. In those years something strange happened and I am referring to 2004, 2005 and 2006. I went to testify in Naples and I heard some particular phone calls and it was not a good show to be a part of. I think that in the end everything will remain as it is and I think it is also fair."