Inter Could Switch Back To More Conservative Lineup Against Gladbach Italian Media Claim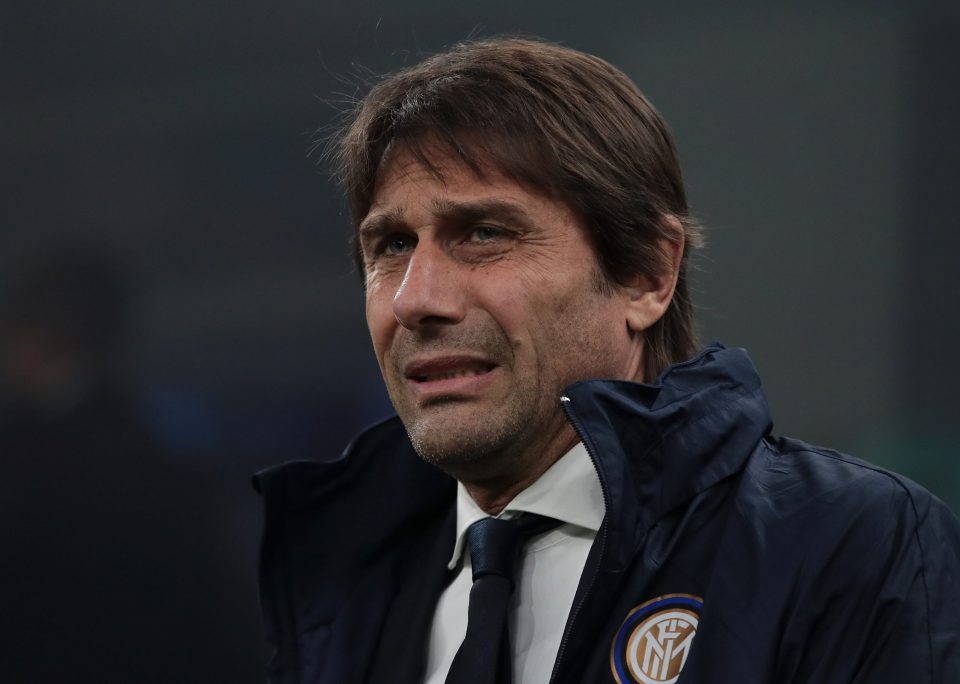 Inter manager Antonio Conte could make a change to his system according to a report in today's print edition of Italian daily newspaper Tuttosport.
If Conte proceeded with a system change, one thing is absolutely certain and that is that the new system will continue to play with a three man defensive line.
The report goes on to explain that tomorrow night against Borussia Monchengladbach in the Champions League, Inter cannot afford to go wrong and going with a highly attacking line-up against Borussia Monchengladbach who play a 4-2-3-1 could be an own goal for Inter.
Inter struggled against AC Milan at the weekend when they played that system and have also struggled against Sassuolo and Bologna in the past who also use that system.
The report from the Turin based news outlet goes on to conclude that Conte could abandon the 3-4-1-2 system used so far this term in favour of a return to the 3-5-2 system used during last season.