Inter Coach Antonio Conte: "Not Happy To Hear About Real Madrid's Defeat To Shakhtar"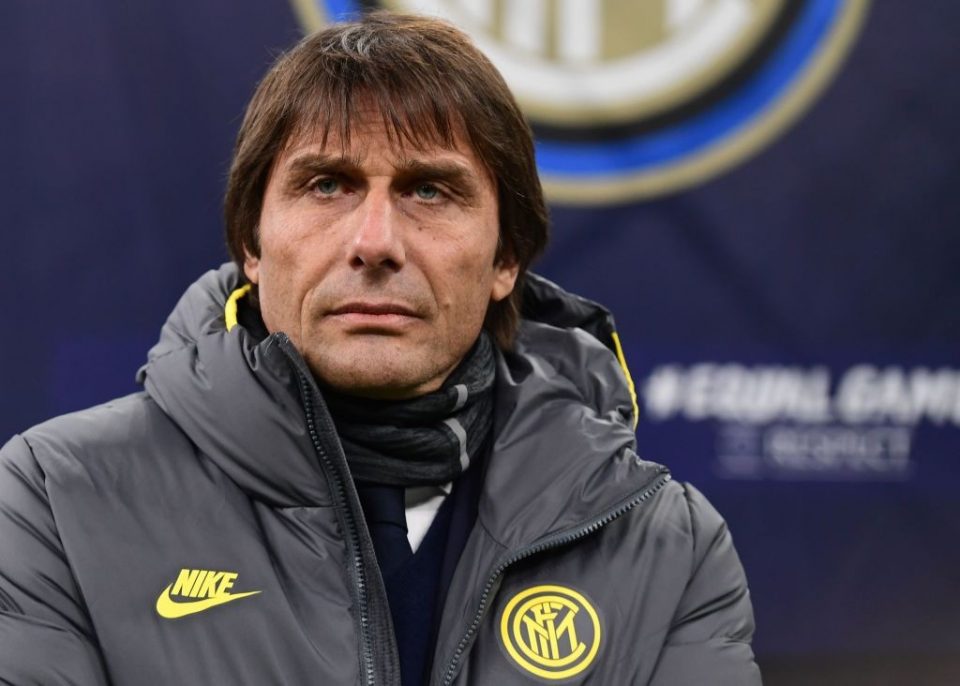 Inter manager Antonio Conte has admitted that he does not like the fact that fellow Champions League group B members Real Madrid lost their opening group stage game against Shakhtar Donetsk.
The 13 time Champions League winners surprisingly lost to the Ukrainian side 3-2 prior to Inter and Borussia Monchengladbach playing out a 2-2 draw at San Siro.
"Considering the history of Real Madrid in the Champions League they are always rightly considered among the candidates to win the competition.
"One must think clearly and objectively that when they are in one's group a place is already occupied by Real," he explained to the gathered media at the post-match press conference following the full time whistle at San Siro.
"Honestly, it is a result that personally I do not like, but I knew the difficulties that Real could face.
"We met Shakhtar a few months ago, they have very good players in one-on-one situations, today they won the game even with a few players out."
Conte proceeded to be asked if he is worried about the somewhat contradictory trend which has seen Inter react after making individual and systematic errors.
"I look at the statistics again and I realise that Borussia had two shots on goal and scored two goals. I don't remember Handanovic making any saves.
"I can't be dissatisfied with the performance of the guys but I'm sorry because we have to improve in individual situations as well.
"I find it difficult to comment today on this draw. We played at a high pace, the German teams play these games at such a high pace.
"Had we had the opportunity to intervene in crucial moments, around the 65th, maybe we would have raised the level of energy and intensity that had gone down at that moment but the boys are to be commended because they are facing situations that have very little to do with football."
He also admitted to being unsure how other sides would have handled what Inter had to deal with prior to the match as starting right wing-back Achraf Hakimi was confirmed to be COVID-19 positive.
"What happened to us today I don't know what impact it would have had on other teams, they didn't find excuses, they took the field and they were good. Let's not forget that Hakimi also trained with us today, we suddenly knew at 5 o'clock of his COVID-19 positivity."
In conclusion he was asked about whether or not he is worried about the COVID-19 situation and the injuries ahead of the upcoming matches.
"It is certainly not the ideal situation that a coach would want, also because there are defections that have nothing to do with sports and football.
"But as I said to the boys we must try to grit our teeth even if we will pay something from an energy point of view.
"We have to face the situation with our heads held high, we are still facing difficulties that have nothing to do with football. I repeat, I am proud of these guys for what they are doing."