Player Ratings Genoa 0 – 2 Inter: Romelu Lukaku's Brilliance Saves The Nerazzurri Once Again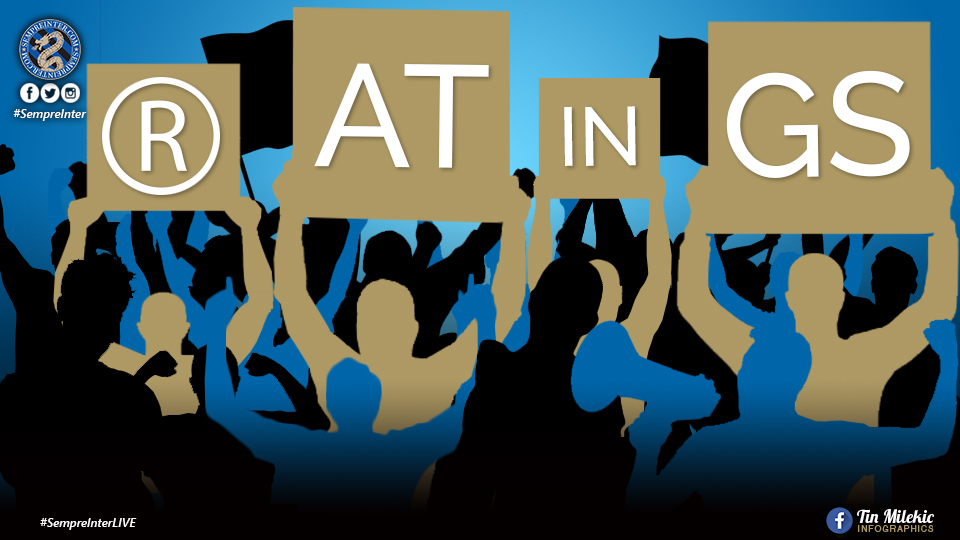 Rolando Maran's men turned up and kept Inter quiet for the best part of 60 minutes with their physicality, discipline and determination to hang on to a 0-0 draw.
It took a moment of brilliance from Romelu Lukaku and Barella to open the scoring with Inter's first shot on goal in the 64th minute and from then on it was always a walk in the park. Ranocchia cushioned a corner towards the back post for D'Ambrosio to seal an important victory and first clean sheet for Inter this season.
Samir Handanovic – 5: Not much to do for Samir throughout the game. Almost managed to give the ball away once but it didn't cost Inter at all. Nice to see a clean sheet.
Danilo D'Ambrosio – 7: Involved a lot more in attack that usual. Helped create numerical advantages especially in the first half. Crucial goal to calm Inter nerves. Consistent.
Andrea Ranocchia – 7: First start for the season and Pandev was bit of a handful for him. Battled throughout the game and got his basics right all throughout. Crucial assist.
Alessandro Bastoni – 6.5: Welcome return back for Alessandro. Looked a little rusty on the ball and couldn't beat the press as he usually does so well until late on in the game.
Matteo Darmian – 6.5: Positive game for Matteo as he ran up and down the flank. The final ball just didn't click in the first half but he looked decent on both flanks today.
Marcelo Brozovic – 6: Frustrating to watch. The moment a move breaks down his poor body language doesn't help anyone around. Played better after Inter scored.
Arturo Vidal – 6: Could not get involved in attack. The ball wouldn't drop for him. Tried his best to keep the ball moving and trying to catch Genoa. Subbed for rest.
Christian Eriksen – 6: A lot of great long balls in the direction of Lautaro and Lukaku in the first half, but his performance declined in the 2nd half. The spark disappeared.
Ivan Perisic – 6: Much improved performance by Ivan today. Stopped a couple of promising Genoa moves and did very well in attack to create chances and space.
Romelu Lukaku – 7: Frustrating performance in the first half. Should have got a penalty. Genoa pushed and hurried him all throughout but his quality shone through.
Lautaro Martinez – 5.5: Lautaro was a bit too eager. Lost his temper a bit and just like everyone else, the final touch or shot just didn't click for him all throughout the game.
Nicolo Barella – 7: Came on and showed everyone what Eriksen was doing wrong with and without the ball in Conte's formation. Great impact and opened up Genoa.
Achraf Hakimi – 5.5: Hakimi struggled as the false positive Covid test meant that he hasn't trained with the team and it showed. Not much in attack, not much in defence.
Andrea Pinamonti – 6: Positive second debut for Andrea. If Conte can squeeze some minutes of quality, like he did today it will help keep Lukaku and Lautaro fresher.
Radja Nainggolan – N/A: Decent 10 minutes. Got his positioning and decision making right. That shot looked like it would hit the back of the net. Great to see him back for Inter.
Aleksandar Kolarov – N/A: Nice to see Kolarov as a wing-back and he made his presence felt even in the short time he had. When Young returns Inter will have lots of options.
Antonio Conte – 6: Conte's plan didn't work in the first half and the team looked devoid of any ideas. The second half showed the quality of the squad. No Pazza today
Davide Massa – 4: Another week, another group of poor Serie A refs. If a group of refs cant see that foul with the tech available, maybe its them that need to change
Inter – 6.5: The first half was poor, Inter need to learn to break teams with a low block and men behind the ball. The second half was a different story. 3 points.
Agree? Disagree?
Let us know in the comments below or hit us up on Twitter and Facebook.