Ex-Nerazzurri Defender Massimo Paganin: "Christian Eriksen Feels More Involved In The Inter Project Now"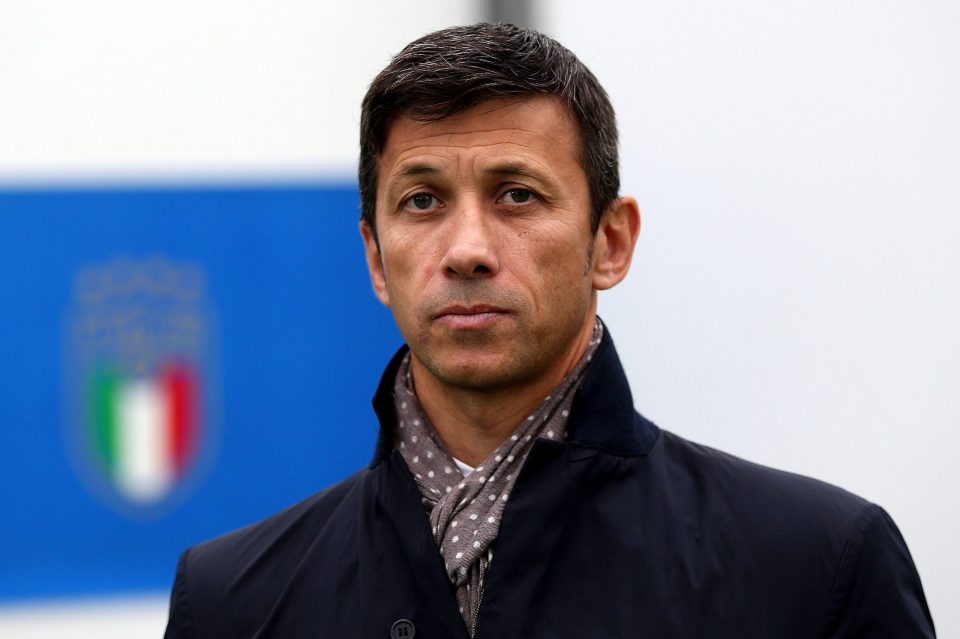 Former Inter defender Massimo Paganin analysed the Nerazzurri's strong 2-0 win over Genoa when speaking with Italian broadcaster InterTV earlier today.
"Hakimi could not start from the beginning. The team deserved more, the performances have been there so far."
He commented on the performance and position of 28-year-old Danish midfielder Christian Eriksen.
"Against Gladbach he had personality, he gave a hand to the team and surely he feels more involved in the project.
"He feels invested with an important goal, to give quality to the game. I've seen him growing. He knows that the coach has to make squad rotations."
The 50-year-old Italian touched on the performances of Inter midfielders Marcelo Brozovic and Arturo Vidal.
"They have the characteristics, regardless of the mistake against Gladbach for the penalty, they did well. I really like what they are giving the midfield, one of the strongest. I think they all have a chance to grow further.
"I like it because the midfield runs a lot but also has quality. Vidal steals the ball from the opponents and triggers the attacks. He gets it right. We also expect goals from midfielders."
He touched on the performance of Italian wing back Matteo Darmian, who had his league debut under coach Antonio Conte in yesterday's game.
"He had a great game and was mentally ready, he still lacks some physical condition. Conte has some good alternatives, he did very well."
The former Inter defender touched on the importance of Belgian forward Romelu Lukaku to coach Antonio Conte and the squad.
"Every team has an irreplaceable player, Inter has Lukaku. He has a very important characteristic that makes him unique in his role, bringing up the team.
"He is an altruistic player, a generous one. He makes himself available to the team. It is difficult to predict Lukaku."
Finally, Paganin spoke about the growth of the 28-year-old Belgian forward since his arrival from Manchester United last summer.
"Since he arrived, he has improved a lot in defending the ball, great work. When he manages to get out of the defense and unload the ball, important spaces open up for the team."
Inter's win means that they are now third in the league table after five games, sitting two points behind league leaders and rivals AC Milan, who can extend their lead with a win over Roma tomorrow night.
The Nerazzurri's next match is a Champions League clash with Shakhtar Donetsk on Tuesday.