Shakhtar Donetsk Deputy Sporting Director Nicolini: "Inter Are Not In Crisis, Lukaku & Lautaro Great Players"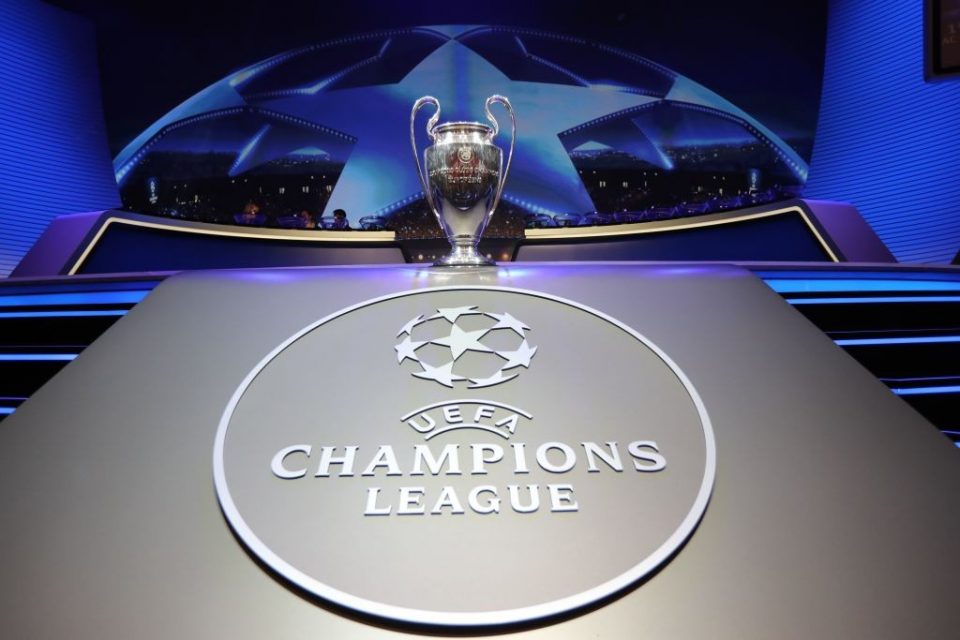 Carlo Nicolini, deputy sporting director of Inter's upcoming Champions League opponents Shakhtar Donetsk, discussed the upcoming game, his career and the Covid-19 pandemic in an interview with Italian media outlet FcInterNews earlier today.
"For 12 years I was Lucescu's athletic trainer and assistant coach. I then followed Mircea at Zenit and the Turkish National Team, always maintaining a consulting relationship with the Ukrainians.
"From this season Dario Srna wanted me as his right-hand man. Currently I am the deputy sporting director of Shakhtar Donetsk."
He revealed that former Croatian right back Dario Srna could have join the Nerazzurri.
"Absolutely, in Luciano Spalletti's time, Inter really liked him."
The 50-year-old Italian spoke about the Ukrainian side's 3-2 win over Real Madrid in the Champions League last week in Spain.
"We were confident even before the game, even though there were 10 players missing due to Covid-19. We believe in our young players, they have quality and are emerging.
"They took advantage of the opportunity they had in front of the entire sports world, providing a fantastic performance."
Nicolini then touched on the upcoming European clash against the Nerazzurri, which is taking place in Kiev on Tuesday.
"We still believe that our group is the most difficult one in the Champions League. Real and Inter remain the favorites for the next round.
"Not so much for their technical qualities, because from that point of view we don't have too much to envy, but for the clubs' history.
"We will face Inter convinced that we can do well, as we did against Madrid. On the other hand, we were in the second pot in the draw.
"We were certainly unlucky because Inter were the strongest in the category 3 and Borussia was among the most fearsome in the category 4.
"This does not mean that we don't believe in the qualities of our athletes and that our rivals should underestimate us."
He was not happy with the fact that Shakhtar have often been noted as the clear weakest team in the group.
"They can say what they want. But watching Italian TV, I heard them define us as the weakest team in the group' like those who almost didn't understand why they were there. But if we are in the second category there must be a reason.
"If every year we do our journey in Champions League as well. We sell players to top European clubs. Let's say that we are happy to have shown our strength on the field.
"Then I repeat, Inter are the favorites, but we certainly will do not start as if we have lost."
The Shakhtar Donetsk assistant sporting director was confident in his team's ability to succeed against the Nerazzurri on Tuesday.
"I'll tell you this. I read that the Real was in crisis. This is true, but we must also recognize our merits. If any Italian team had won with youngsters, some debutantes, in Madrid, it would have been celebrated. And perhaps books would have been written about it.
"We are aware of the work done. We are very happy for the guys, who have enjoyed this satisfaction. Then it may be that we take three points from Inter, but that doesn't have to change the judgments.
"Every game has its own story. We will play it. We'll keep our feet on the ground, but we'll keep confidence and aware of our means. We want to showcase this in the game."
He commented on the fact that Inter beat the Ukrainian side 5-0 on aggregate only a few months ago.
"That result has made Italy forgot how much of good has been done in the previous years. We made 4 big mistakes and they exploited them.
"We are talking about a team with an important physicality, if they score first it is even more difficult to unhinge them.
"Among them there are very strong players like Lukaku, who in this condition is really difficult to stop, and Lautaro.
"I add, the defeat of the Nerazzurri in the derby and the draw with Borussia are not true of their value. Let me explain better, these results are the result of moments, but Inter are not in crisis."
Nicolini touched on the impact of Covid on both squads.
"Yes, against the Real, as mentioned earlier, we had 10 unavailable. We hope that from now until next week, and this applies to both us and them, most of the players will recover, which is the most important thing."
The 50-year-old Italian spoke about how close and exciting Tuesday's game will be.
"Absolutely. It will be an interesting game, between two teams that will play to win. It is not true that it will be the last resort for them.
"We will play in Kiev, not in our stadium, we will see if and how many fans will be able to enter the city's stadium."
Finally, Nicolini spoke about how Shakhtar are a club known for selling good players to big clubs and their transfer strategy in general.
"We buy young, undisputed talented players to make them grow. We choose them with great ability and we arrive before the others. It has often happened that Italian clubs have knocked on our door. But with economically questionable, untrue offers.
"That's why the various Willian, Fernandinho, Douglas Costa, etc. ended up in the Premier League or Bundesliga. If you want strong players, you must be willing to pay for them. They are usually in the national team and usually play in the Champions League.
"In fact, already as young people they have 10-12 appearances in the top European competition, unlike others, maybe 30 years old, who play in top Italian clubs and have played fewer matches in Europe."