Ex-Juventus Striker Nicola Amoruso: "Inter Can Still Make It Past Champions League Group Stage"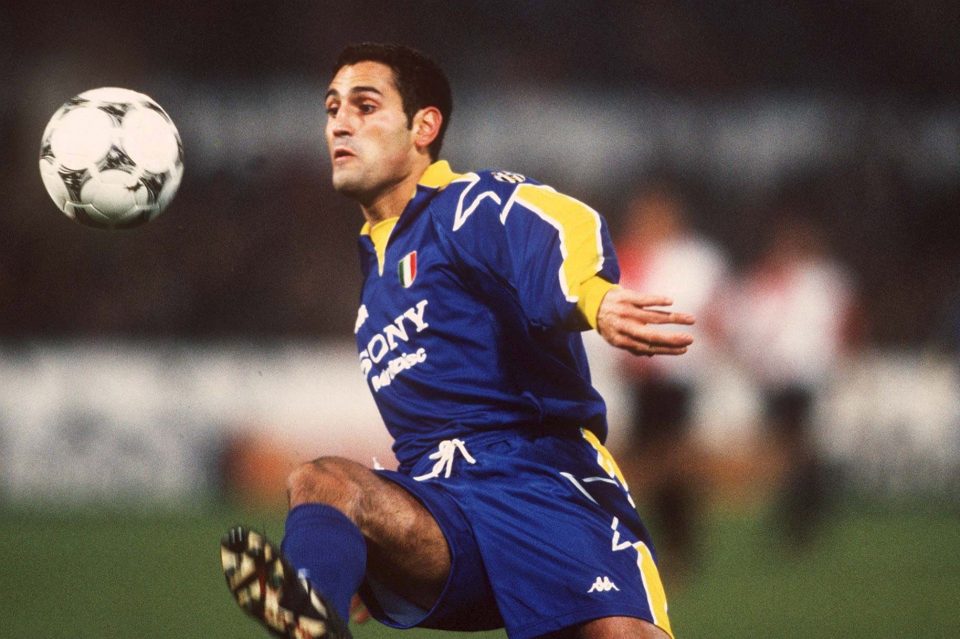 Former Juventus striker Nicola Amoruso has shared his belief that Real Madrid are the favourites for the upcoming Champions League group stage match between them and Inter.
"Both Inter and Real have great quality but Los Blancos in my opinion remain the favourites because they have something more when it comes to experience.
"Let's not forget that Real have won a lot with Zidane," Amoruso, explained in an interview with Italian daily newspaper Tuttosport, which appeared in Monday's print edition.
Amoruso was then asked about the strengths of his former Juventus teammates Zinedine Zidane and Antonio Conte, who are the managers of Real Madrid and Inter respectively.
"Zidane knows how to talk about football, he was a Balon d'Or winner. He won everything, he knows the Madrid environment very well. Even if he arrived without experience he still had great credibility. He has simple ideas, but they are always very effective.
"Conte arrived at Inter and changed the mentality of the whole team. Antonio went there to win and he will do it.
"He is already doing it because he has given an identity to the team that can have ups and downs, but for sure it is a different Inter, above all from the point of view of the approach to matches and safety. They are growing a lot with him."
The former Italian under 21 national team player was then asked whether there is a risk that Inter may not make it past the group stage in the Champions League for the third straight season.
"Knowing Antonio, it would be a huge disappointment for him to not go through in the Champions League, but I am convinced that Inter can still do it.
"They are not playing badly, they just do not finish off what they create. For sure the players who should make a difference, like Lautaro, are in difficulty but the team is there, they are alive, they have a soul, a style and continue to follow the coach, the results will come.
"Conte's teams always arrive at the end fighting for all objectives, Inter will give everyone a hard time."
Next the 46-year-old was asked if both Zidane and Conte can lead their respective teams to winning a trophy come the end of this season: "It's too early to make judgments. There are some teams that are struggling at the moment from the point of view of results, but they will win again."
In conclusion the journeyman forward was asked if he thinks that Conte could manage Real Madrid some time in the future.
"I understand that in the past they had talks but they could not find an agreement. After all, I don't see many coaches with certain characteristics, who can coach the big European players. Yes, there are others too, but Conte and Zidane, if you want to win, are two certainties."